Hello and welcome to our latest newsletter.
In this update, we celebrate our 5th year anniversary, share a Yemeni surgeon's story and recognise all that our Friends of David Nott Foundation student societies have achieved.
Thank you for your continued support and generosity. We hope you have a lovely weekend!
---
Taking our Training Online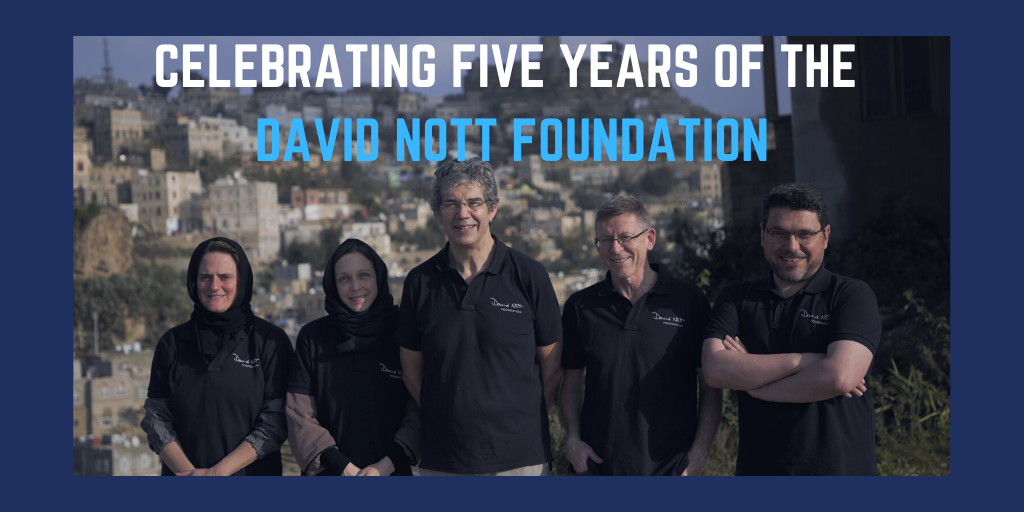 Five years ago, David and Elly founded the David Nott Foundation with a simple mission: to provide the surgeons and medical professionals working in the most hostile environments with the skills and the confidence to save more lives.
Thanks to your support and generosity, we have now delivered 28 surgical training courses, teaching over 800 doctors from some of the world's most austere environments. These surgeons go on to teach their colleagues life-saving medical skills, building a legacy of improved health outcomes in the communities that need it the most.
Over the last five years, our work has benefitted an estimated 2.2 million patients around the world. None of this would have been possible without your help.
To celebrate this special occasion, we're asking you to help us raise more funds to deliver more training by donating around the theme of five. It costs £50 to purchase two silicon vena cavae, £500 to purchase two model skins, and £5,000 to bring a surgeon to the UK for our renowned trauma course. If you feel able to, please consider donating today.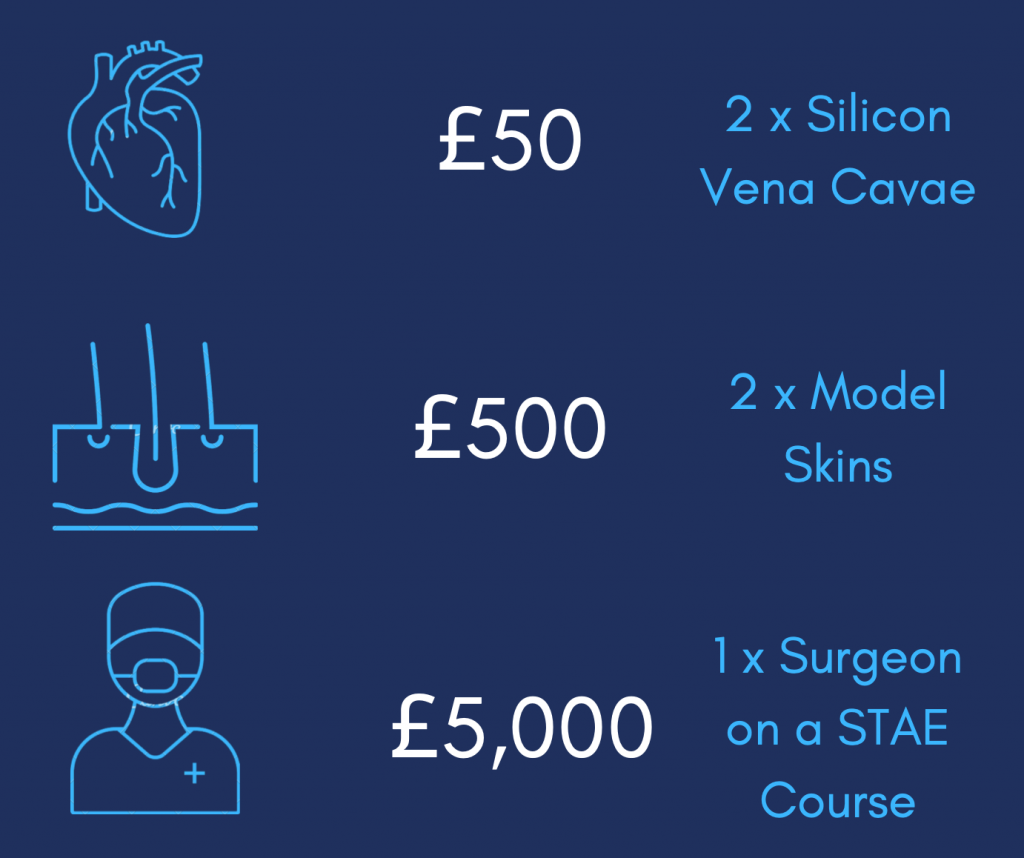 ---
Spotlight on Dr Ahmed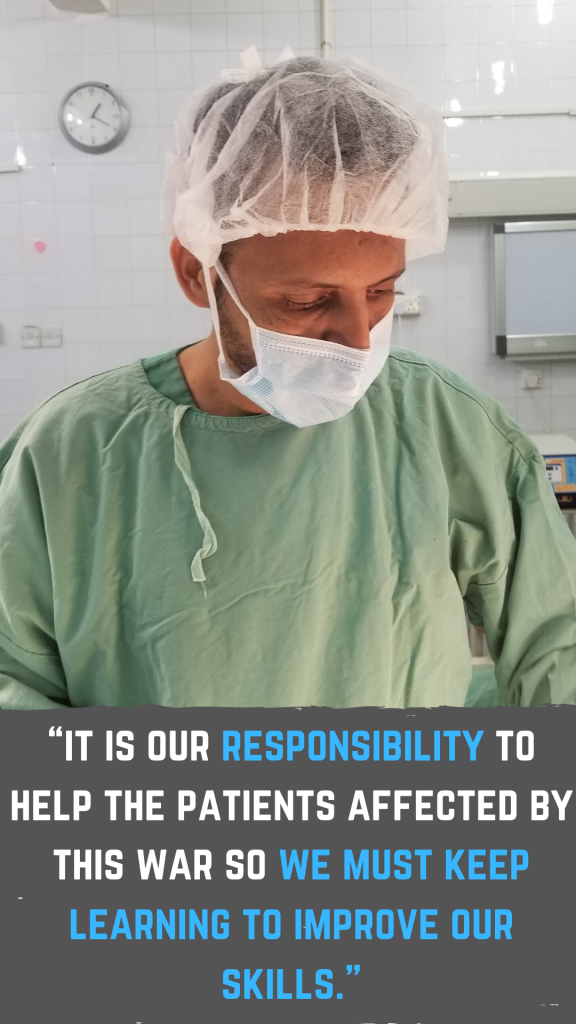 In this latest instalment of our #wardoctorheroes series, we're proud to introduce Dr Ahmed from Yemen.
Since 2015, Yemen has been devastated by a civil war which has left 80% of the population in need of urgent humanitarian aid. Dr Ahmed is on the frontlines of this conflict, performing life-saving operations on a daily basis.
Earlier this year, we were able to offer Ahmed a place on our overseas HEST course in Yemen. Here, he learnt how to perform a thoracotomy, alongside other vascular interventions that he has since used many times to treat war victims.
One patient that he treated recently was an eight-year-old girl who came to his hospital with a severe foot wound and a fractured tibia and fibula. The standard treatment in other hospitals would have been an amputation, but Dr Ahmed knew her foot could be saved.
Using the skills learnt on the HEST course, Ahmed and his team externally fixated her leg in order to heal the bone and then successfully performed a cross leg flap to cover the foot wound.
Thanks to Ahmed's quick thinking, the little girl has started walking again.
You can read the full story and hear about our other war doctors by clicking here. 
---
Spotlight on our FDNF Student Socieities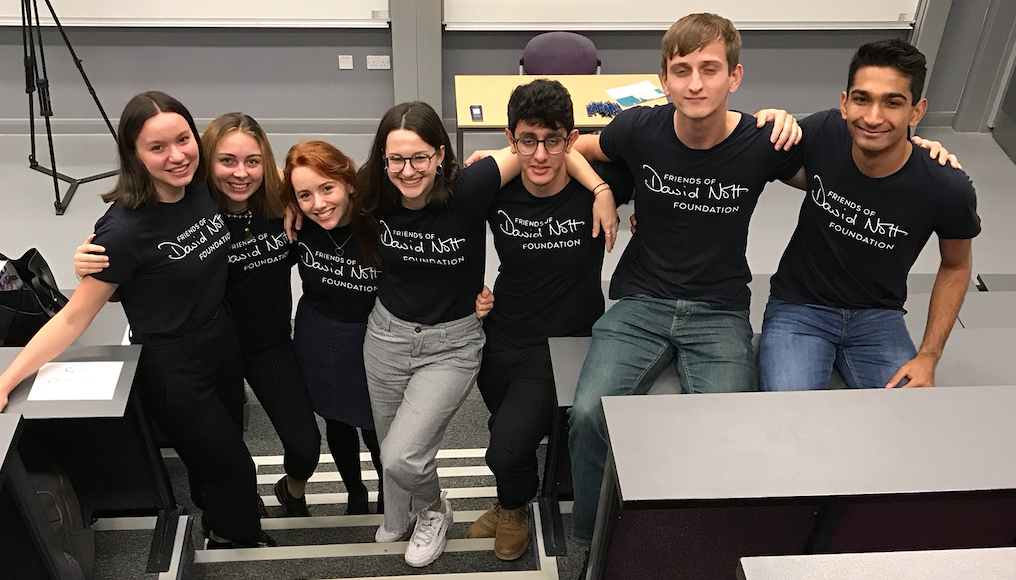 Last Summer, we were contacted by Ellen Young, a medical student at the University of Manchester, with the brilliant idea of forming a Friends of David Nott Foundation student society. Inspired by War Doctor, Ellen wanted to create a space for students to learn more about humanitarian surgery, international aid and to hear from speakers in the field.
Fast forward one year, and we now have five FDNF societies across UK universities. Together, they have raised over £2,500 for the David Nott Foundation, a colossal feat, especially given the constraints of Covid-19.
We are so proud of all their hard work, and are thrilled to have their support. We cannot wait to see what these aspiring war doctors do next. 
If you would like to set up an FDNF society at your university, you can visit our FDNF Page here for more information.
---
Behind the Knife Podcast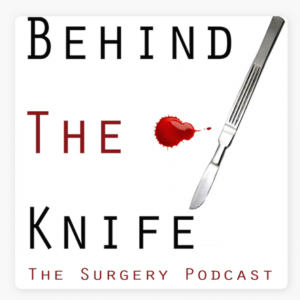 If you want a more in-depth insight into David Nott's trauma surgery, then do have a listen to his podcast interview with Patrick Georgoff. 
The Behind The Knife team take a closer look at some of David's most memorable operations, as well as his early motivations for becoming a humanitarian surgeon. 
---

---