Melanie Feldman runs the London Marathon
Huge congratulations to Melanie Feldman who ran the London Marathon in April. She completed the 26.2 mile race in an impressive 5 hours and 41 minutes. We are very grateful for her hard work raising funds along the way.
Melanie shares her story below: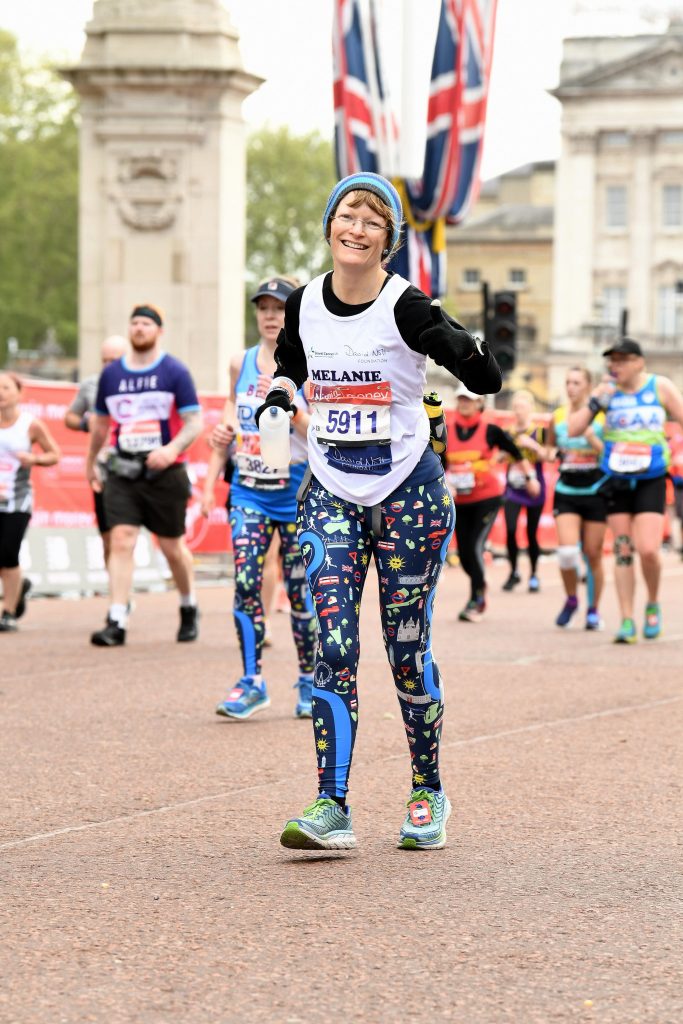 "The London Marathon is an iconic event and it was a great privilege to be able to take part with international champions and 42,000 other heroes. I've learned a great deal through 6 months of training and had fantastic support from my family and friends & colleagues at work. I was part of a Facebook support group for novice marathon runners and that made a huge difference to my preparation with tips and confidence building from a 7000-strong online family. Thanks go to Helen Phillips (The Cheesecake Runner)!
I feel the cold and having spent three hours at Blackheath in the blue start zone I was shivering by the time I got going 45 minutes later. The first half went well; I had been aiming to finish in around 5 hours. Seeing my family at mile 11 was a huge boost. In the second half though I started to get sore and feel sick. The mind remained excited and willing but the legs got stiffer and stiffer. I was desperate for the boost of seeing the family at mile 18 in Canary Wharf… that was the toughest section. From mile 20 I found it was more painful to walk than to carry on my slow jog. By then it looked more like a cyberman shuffle than any sort of running but I was still loving every moment of the day. I crossed over the line in 5:41.
It has been a great experience. Something completely different to my usual life as a colorectal surgeon and mother of three. Raising money for The David Nott Foundation and Bowel Cancer UK has been very important to me. The fundraising has revolved around food – cakes piled up at work with a donation box, fundraising dinners, lastly cake sales at my daughter's school every day in the week before the marathon.
At the end of the day I felt that 26.2 miles is hard – hard training, time away from the family, the weariness if running whilst working and still being part of a family. Half marathons should be enough from now on. But then I entered the ballot once more, so who knows? Maybe there will be another opportunity to experience it once more."