We are delighted to share with you our first ever Impact Report. Thanks to your continued support and generosity, we are proud that the Foundation has trained a total of 772 doctors across 27 courses, improving the patient outcomes for the medical victims of conflict all across the world.
Click on the link below to learn more about the surgeons we train and how they're impacting their communities.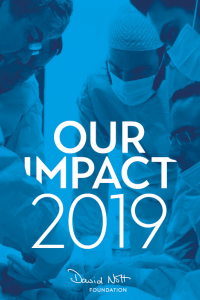 With many thanks to Andrew Rees at Westco Communications and Paul Gray-Nicholson at Fusion Paper for so generously supporting the production of our Annual Report and Impact Report.