Successful applicants will have their places on the Surgical Training for the Austere Environment (STAE) course, directed by David Nott and held at the Royal College of Surgeons of England in London, funded by the Foundation. The Foundation may also make a contribution to travel and accommodation costs in London for the duration of the course.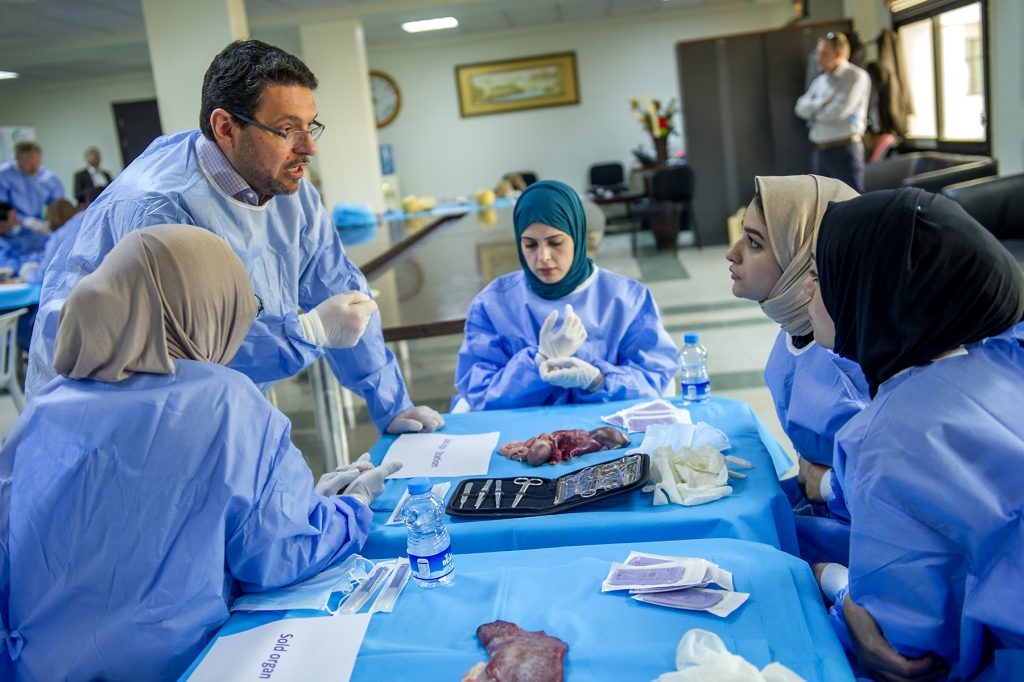 The STAE course was created by David Nott to equip medical professionals travelling to conflict and catastrophe zones with the skills to make resource based triage decisions, perform a range of surgical procedures and handle the normal range of abdominal emergencies affecting a civilian population in resource constrained environments.
The course covers cases associated with conflict and catastrophe, particularly penetrating and crush injuries as well as the management of trauma of the limbs, head, thorax and torso.
A further focus is on post-disaster/conflict procedures including skin flaps and grafts, and the management of orthopaedic fractures using external fixation and traction.
One day of the course, held at the Royal College of Obstetricians and Gynaecologists, deals with the decision making and management of obstetric emergencies including post-partum haemorrhage and caesarean section.
If you support the aims and objectives of the David Nott Foundation and want to improve standards of surgery and medical care, please email [email protected] and tell us why you should have a funded place.
Applicants should be surgeons in training or specialty surgeons who require a more generalist surgical training.