We are delighted to be back training doctors on the frontline. Our latest Hostile Environment Surgical Training (HEST) course in Erbil, Iraq, equipped 31 local healthcare professionals with skills that will serve their communities. Our Chief Executive, Elly Nott, shares her experience of the course.
Our latest course in Erbil was an incredibly humbling experience. Facilitated by our partners at Médecins Sans Frontiers-Belgium (MSF), we were able to train 31 Iraqi healthcare professionals in the surgical skills they need to manage any case they might encounter in an emergency or conflict situation.
During the course, our faculty used our cutting-edge anatomical model, Heston (pictured below), to teach a range of surgical techniques for treating traumatic injuries. Model hearts and synthetic skin helped them practice how to manage cardiac injuries and chest tube insertion. Virtual reality headsets also immersed our participants in emergency scenarios, putting their mass casualty triage and decision-making skills to the test.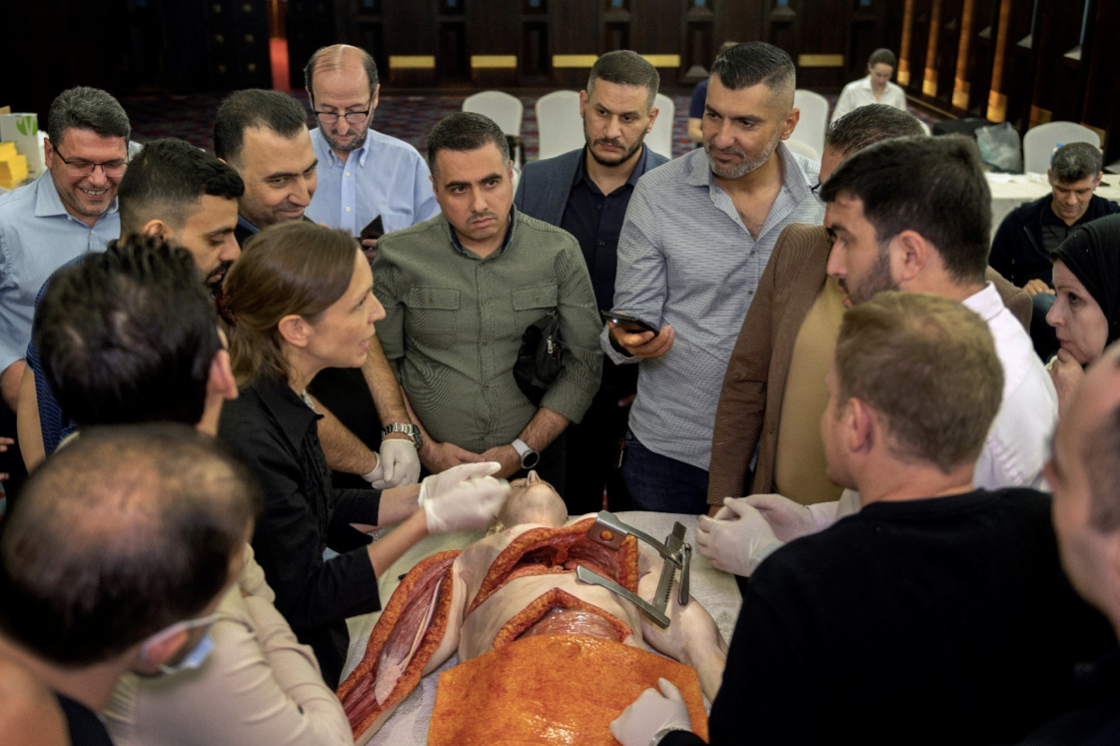 A number of the participants were from Mosul, a beautiful and historic city that freed itself from the oppressive rule of Daesh in 2017. The resilience, courage and grace of the doctors was an inspiration to us all.
We are so grateful for your support of our mission. Every donation helps us deliver world-class surgical training that saves and improves the lives of those most in need.