David Nott Foundation concludes first surgical training course in Turkey
The first David Nott Foundation Hostile Environment Surgical Training (HEST) course concluded in Gaziantep, Turkey on 17 April, 2016.  The HEST course is a satellite of the Surgical Training for the Austere Environment (STAE) course which David directs at the Royal College of Surgeons of England.  The HEST course has a smaller faculty and fewer resource needs meaning it can take surgical training right to the front line.
Eight faculty members, including Course Director David Nott, taught 30 Syrian doctors life-saving surgical techniques.  They were taught neurosurgery, maxillo-facial, thoracic, cardiac, abdominal, vascular and paediatric surgery, orthopaedics and obstetrics and gynaecology.
The Syrian doctors travelled from Hama, Homs, Idlib and Aleppo to be taught by David and his faculty.  Many of the surgeons David had worked with before, during his visits to Syria in 2012, 2013 and 2014.
'It was wonderful to see so many familiar faces and continue the teaching I have been honoured to be able to give over many years to my Syrian friends.  By holding this course on the Turkish-Syrian border we are bringing life-saving surgical techniques directly to the people who need them most.  Following the fantastic response to this inaugural course, we will in the future hold more HEST courses wherever in the world there is the need,' David said.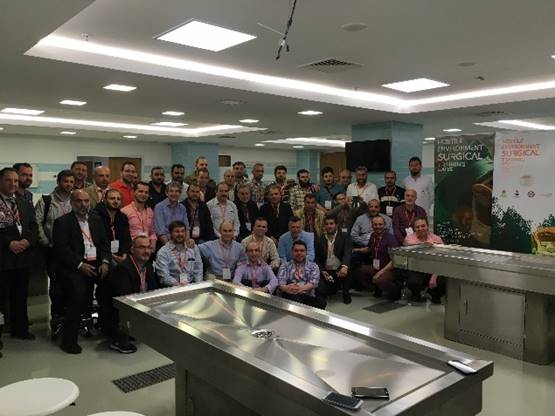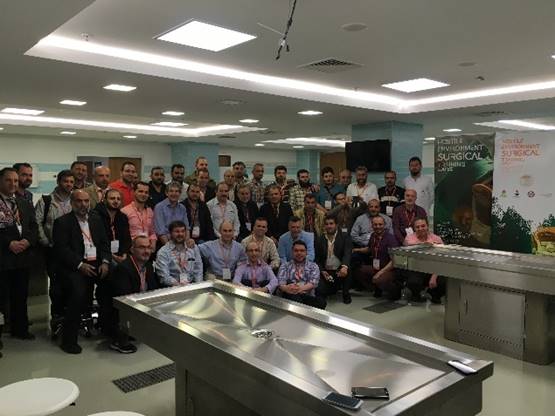 David with the HEST faculty and students