We're delighted to tell you about the new Friends of David Nott Foundation societies that are up and running across several UK universities. These societies will be raising awareness for the work of the Foundation and helping to inspire the next generation of War Doctors. They'll also be holding fundraising events on campus to support the training of more medics working in austere environments.
Want to start your own Friends of the David Nott Foundation Society? Head to our dedicated FDNF page to find out how.
David and Ammar recently had the opportunity to visit the University of Manchester, where the first 'FDNF' society was established, to deliver a lecture on humanitarian medicine. Speaking to over 200 students, David explained that "If you really want to do something, you can."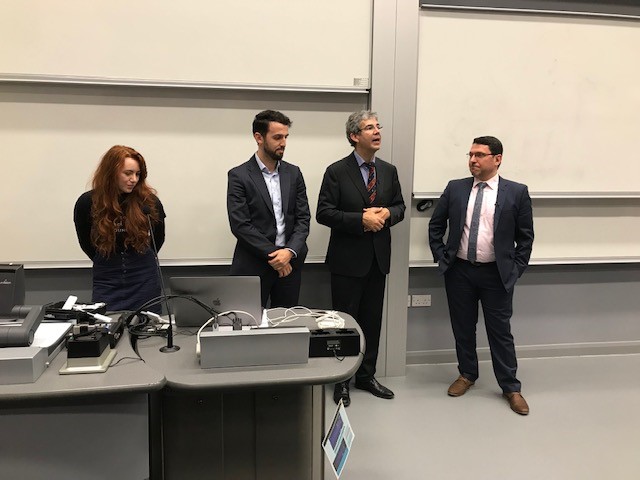 Alongside Manchester, students at St George's, Sussex and Durham University have also set up FDNF societies and will be raising awareness for us throughout the year. As Ammar Darwish explained to some of these med students, "The best way to get into humanitarian work is to volunteer for these charities and complete your training."
We're thrilled to see how these societies develop and privileged to help inspire the next generation of humanitarian medics. If you would like to set up an FDNF society at your university, please drop us an email!