On Friday 21st October, David and a key member of our Training Faculty, Dr Ammar Darwish, met over 100 sixth form students at Whalley Range School in Manchester. The pair shared their experiences as frontline doctors and some of our cutting-edge teaching equipment, such as our war wound model Heston, 3D printed hearts and model blood vessels.
Earlier this year, we received a letter from Waad Fellag, a sixth form student who dreams of becoming a doctor. After reading our Co-Founder's book, War Doctor, Waad shared: "David Nott showed me the impact he and his team have had on families, especially children. I grew to understand that the simplest and slightest words or actions make a real difference in a person's life.
Waad asked if we would visit her school to meet the "many bright minds who are passionate about become doctors", some of which have lived in war-torn countries such as Syria, Libya and Afghanistan.
"A medical degree gives you a passport"
Speaking to over 100 female students, David shared stories from 31 surgical missions and his time treating the wounded following two natural disasters. His first humanitarian mission to Sarajevo in 1993 will always stay with him.
Students listened intently as he reflected on operating in a makeshift hospital, nicknamed 'The Swiss Cheese' due to gaping holes in the walls caused by bomb blasts and artillery. Steam escaped the edges his mask as he operated in the freezing cold with no electricity.
David shared: "A Lancet article revealed that 17 million people die every year due to conditions that require surgical treatment. It's a wonderful thing to have the skills, hands and brain to make people in need better again. A medical degree gives you a passport to help people anywhere in the world."
Future leaders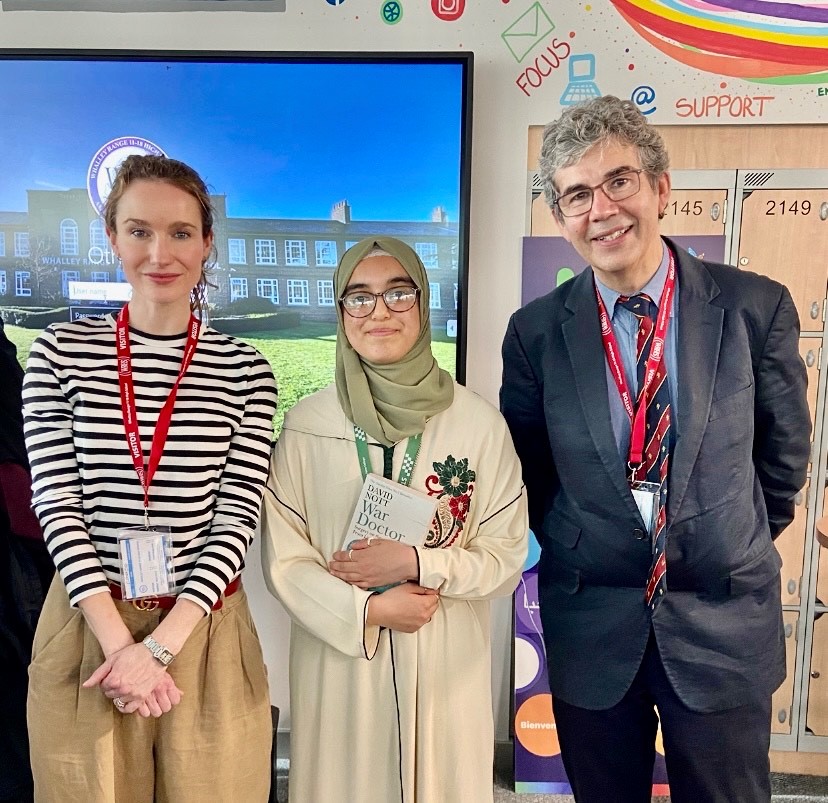 Elly Nott, our CEO and Co-Founder, said: "David receives dozens of invitations to speak each year, but Waad's message, with her desire to inspire her fellow students to become humanitarian doctors, struck a chord with us. Encouraging the next generation of humanitarian doctors, in particular those attending state schools and young women, is an important and valued arm of our work.
I was also pleased to share with students that there are many different ways to lead a humanitarian life. Your contribution may not be medical but is just as valued no matters its form, be that legal, administrative, operational or diplomatic. It was an incredibly uplifting and inspiring afternoon for our team."
After David's stories, Faculty Trainer, Dr Ammar Darwish, talked the group through our one-of-a-kind war wound model, Heston. Students gasped as he used Heston to illustrate the damage caused by penetrating head injuries, the benefits of using skin flaps to encourage wound healing, and how to stop severe bleeding in the heart and lungs.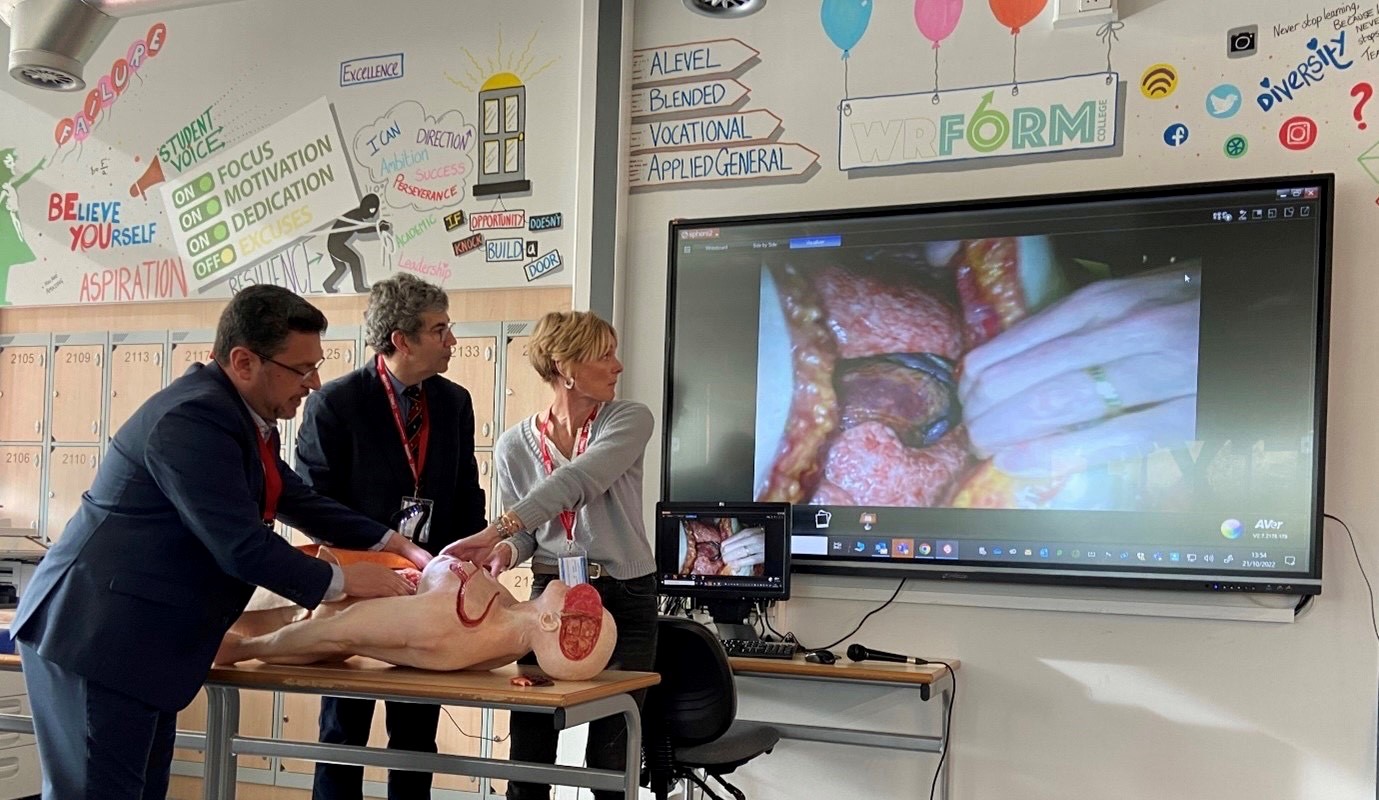 Scrubbed Up
Dr Darwish was followed by Scrubbed Up, an outstanding student-led organisation that supports prospective and current medical students, offering guidance on every career step from university applications to exam preparations.
Miss Toyin Bakare, Assistant Head Teacher at Whalley Range School, said: "We are grateful to David Nott, Scrubbed Up and the team for going above and beyond the request made by one of our incredible students, Waad, to visit our school.
It was a demonstration of the power of the written word, which can sow seeds, nurture ideas, and empower others to make a meaningful impact in their spheres of influence."
What can you do?
We were in awe of each and every student's enthusiasm, vibrancy and determination to make a difference in the world in their own way. In Waad's words, "I ask you all – what can you do to help those who need us the most?"