Operating and Teaching in Yemen: an Interview with David Nott
---
In April, David travelled to Yemen with Ammar Darwish, Mounir Hakimi and Asan Raffee to deliver both teaching and hands-on surgery in the World's worst humanitarian crisis. Below is a short interview that we conducted with him on his return. 
---
How did this trip come together?
It came about with a telephone call from Syria Relief. Mounir Hakimi (of Syria Relief) had been in contact with several of the doctors who had been working in Marib. They were operating on a large amount of cases and they wanted help. Some of the surgeons who were there had difficult wounds or injuries presenting, and they wanted advice and teaching on how to cope with those injuries. That was how we heard about it.
---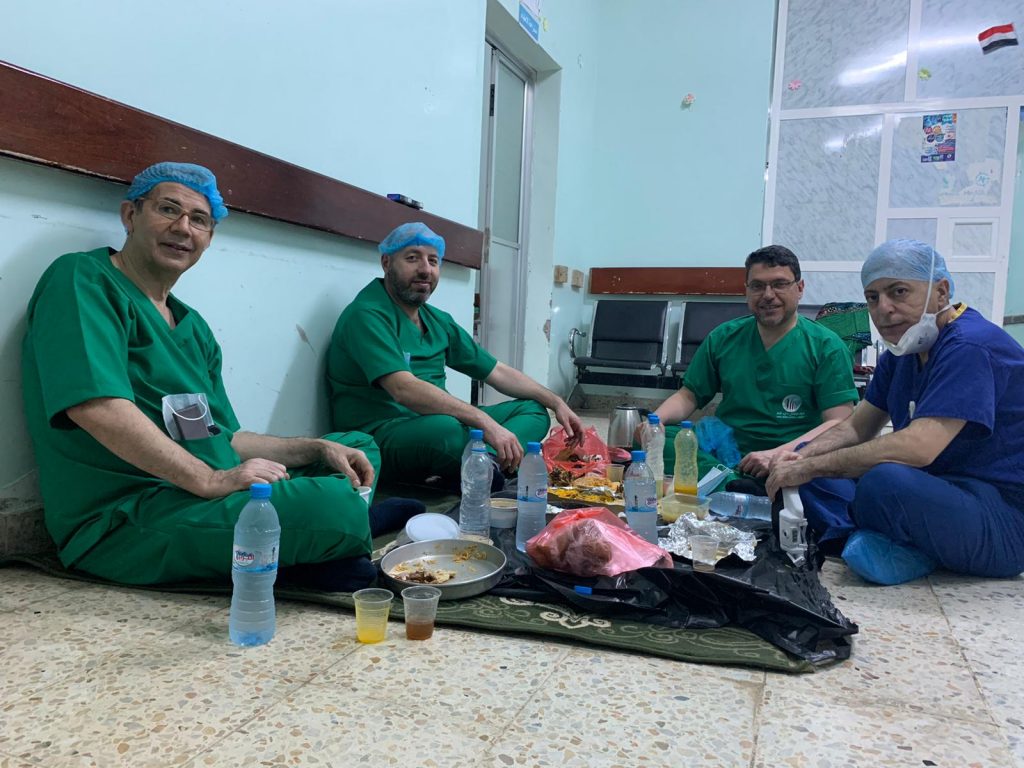 The Syria Relief – DNF Team break their fast in Marib.
---
What did you see of the city of Marib?
It was pitch black at night when we arrived. We landed in Seiyun and it was a 6 or 7 hour drive to Marib. We arrived very early in the morning and went to a hotel local to the hospital. A few hours later, in the morning, we went to the hospital and were very much welcomed by the medical team working there.
What was the hospital like? 
We had a very nice tour around. The Medical Director was extremely enthusiastic in showing us exactly what they had been able to continue to do. They had a very good blood transfusion bank, they had very good blood chemical laboratories. They had an intensive care unit, they had well-stocked theatres and they had a good array of back-up support. There were a lot of nurses on the wards.
---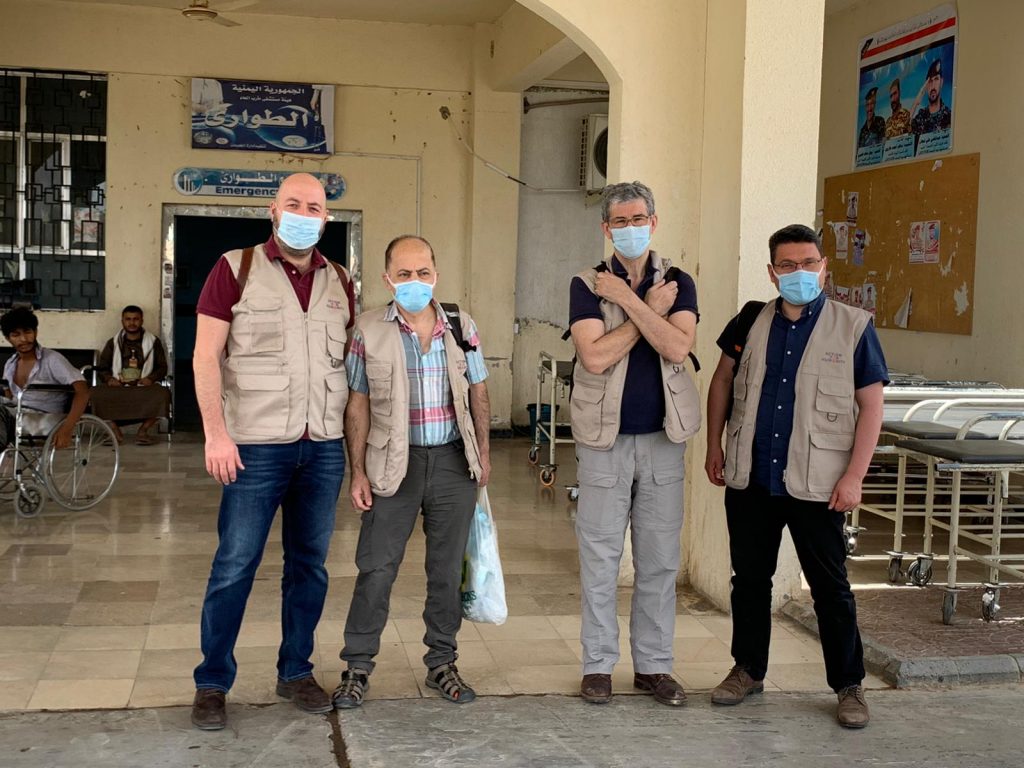 ---
At the time, Marib was becoming the epicentre of the civil war. Could you see that that hospital and its staff had been affected by escalating conflict within and around the City? 
Yes. It was the epicentre. And it still is. The fighting is intense. Probably about 15km north of Marib. At the moment, Marib has about two million refugees and it is very densely populated. The fighting is continuing and obviously the hospital that we were in was the frontline hospital to accept all those casualties that were wounded. Both civilian and non-civilian.
We heard jets going over the top and we also heard rockets coming into Marib. You were aware that you were in a very hot war zone.
Who did you meet at the hospital?
Some were senior doctors. Some had just come in the last couple of months from Egypt to help out. There were quite junior doctors. There were those that required quite a lot of teaching and understanding of how to manage injuries. The hospital had stopped almost all of its elective surgeries. They were focusing purely on the war-wounded patients. Unfortunately those patients that had cancer problems weren't really dealt with at this time.
Which case stands out the most in your memory? 
I think the case that stood out most was after the teaching we gave the night before on gunshot wounds to the chest and abdomen. The surgeons had never done a thoracotomy before for a gunshot wound to the chest. The following night we were called back to the hospital with a surgeon who had watched our lecture and we found there was a  patient who needed a thoracotomy. Because we were there, we were able to show him exactly how to do it and exactly how to extend this incision onto the abdomen and do a thoracoabdominal procedure. The patient did extremely well and thanked us a couple of days later.
We discussed a lot of reconstructive work. Most of the flaps that we discuss on our HEST course, we did in Marib. There was a lot of surgery done with a view to the surgeons being able to do that kind of surgery when we left.
---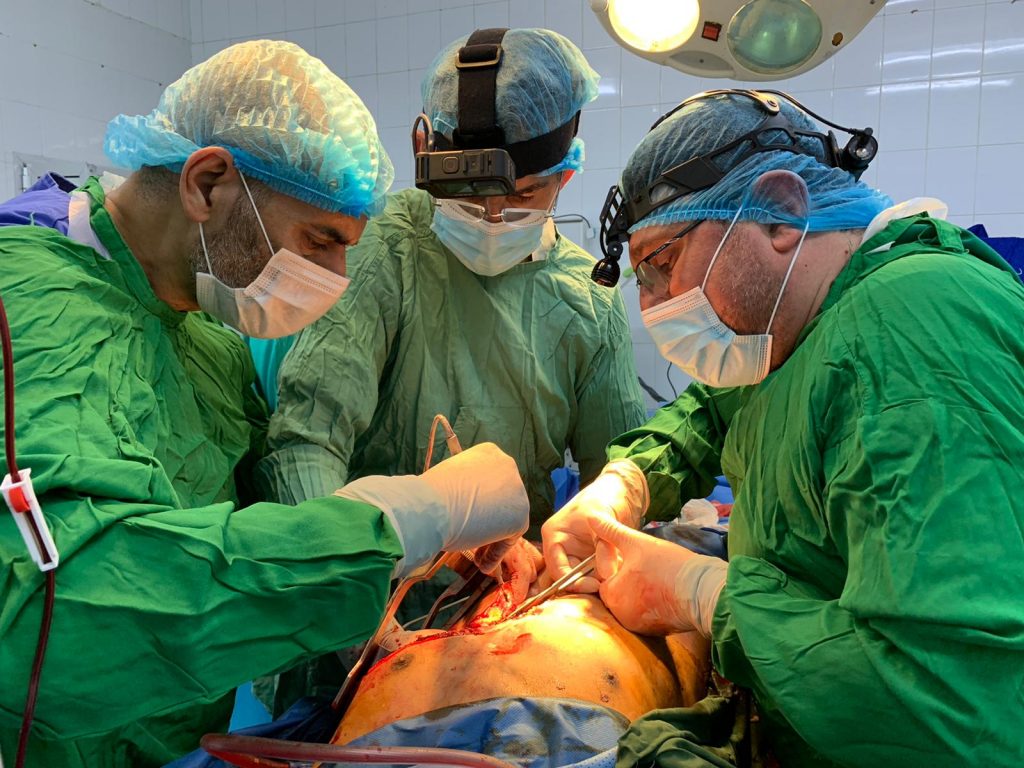 ---
Going forward, what do you think the Foundation's work in Yemen is going to look like? 
I think that we will be going back to Marib, and I think we will continue to go back and support them both with teaching the DNF HEST course and perhaps this time taking our models with us as well so that we can run a course during the day or the evening and then operate as well. I think the future of the DNF is operating as well as hands-on teaching as well as the classroom for some courses. The future lies both within the operating theatre and the classroom.
I think we had developed a significant rapport with the doctors such that I heard recently that they desperately want us to go back again to show them more and more. I think that is the perfect opportunity for the DNF to show what it is worth really.
This mission epitomised what the DNF is all about. The DNF goes out to the field, it saves lots of lives as well as teaching the doctors so that they can continue to save lives. The DNF leaves a legacy.
---
You can read Ammar Darwish's story of the mission here.