David Nott and Faculty Trainers Dr Pete Mathew and Dr Ammar Darwish recently returned from delivering two back-to-back surgical HEST courses in Odessa, Ukraine. The team upskilled 74 doctors in a city battered by targeted missiles and heavy shelling.
Standing in solidarity
Continuing our mission of standing shoulder to shoulder with Ukrainian healthcare professionals, David, Dr Ammar Darwish and Dr Pete Mathew returned to Ukraine in August with UOSSM International, this time running two of our surgical training courses in the southern city of Odessa.
Over an exhausting six days, the team delivered a condensed version of our HEST course to 74 healthcare professionals, taking the number of Ukrainians who have received our training this year up to 160.
We deliver our training to those in need of our help, no matter their experience or seniority. During the two courses, the team trained junior doctors, senior consultants, anaesthetists and Ukrainian army officers.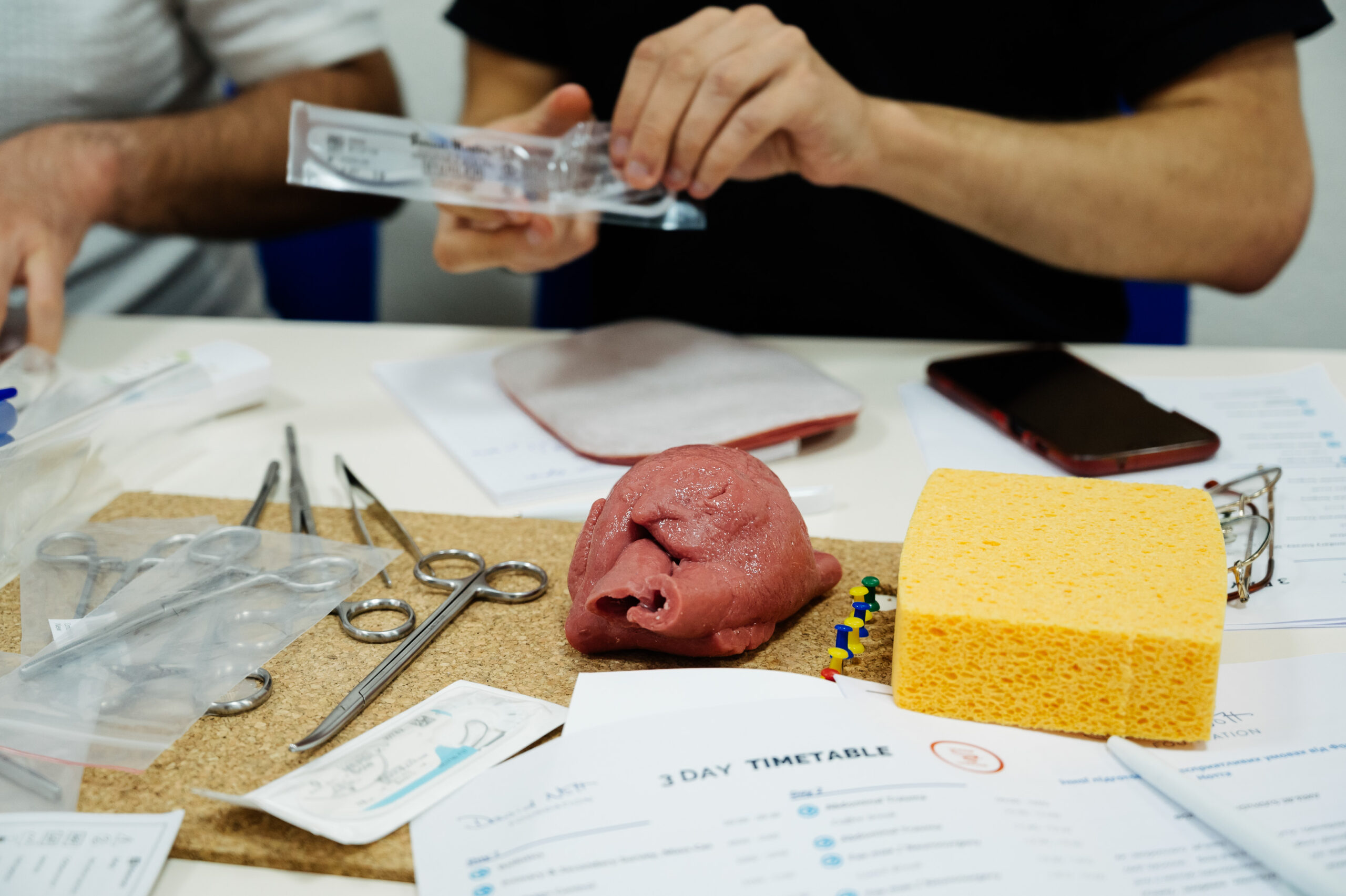 From burr holes to skin grafts
To prepare the group for any trauma injury, our trainers used cutting-edge teaching tools to illustrate a range of techniques such as how to pin and stabilise the pelvis, drill burr holes to relieve cranial pressure, repair heart tears, prepare healthy skin grafts for burn injuries, or how to insert and stitch emergency chest tubes using our prosthetic skin pads (pictured below).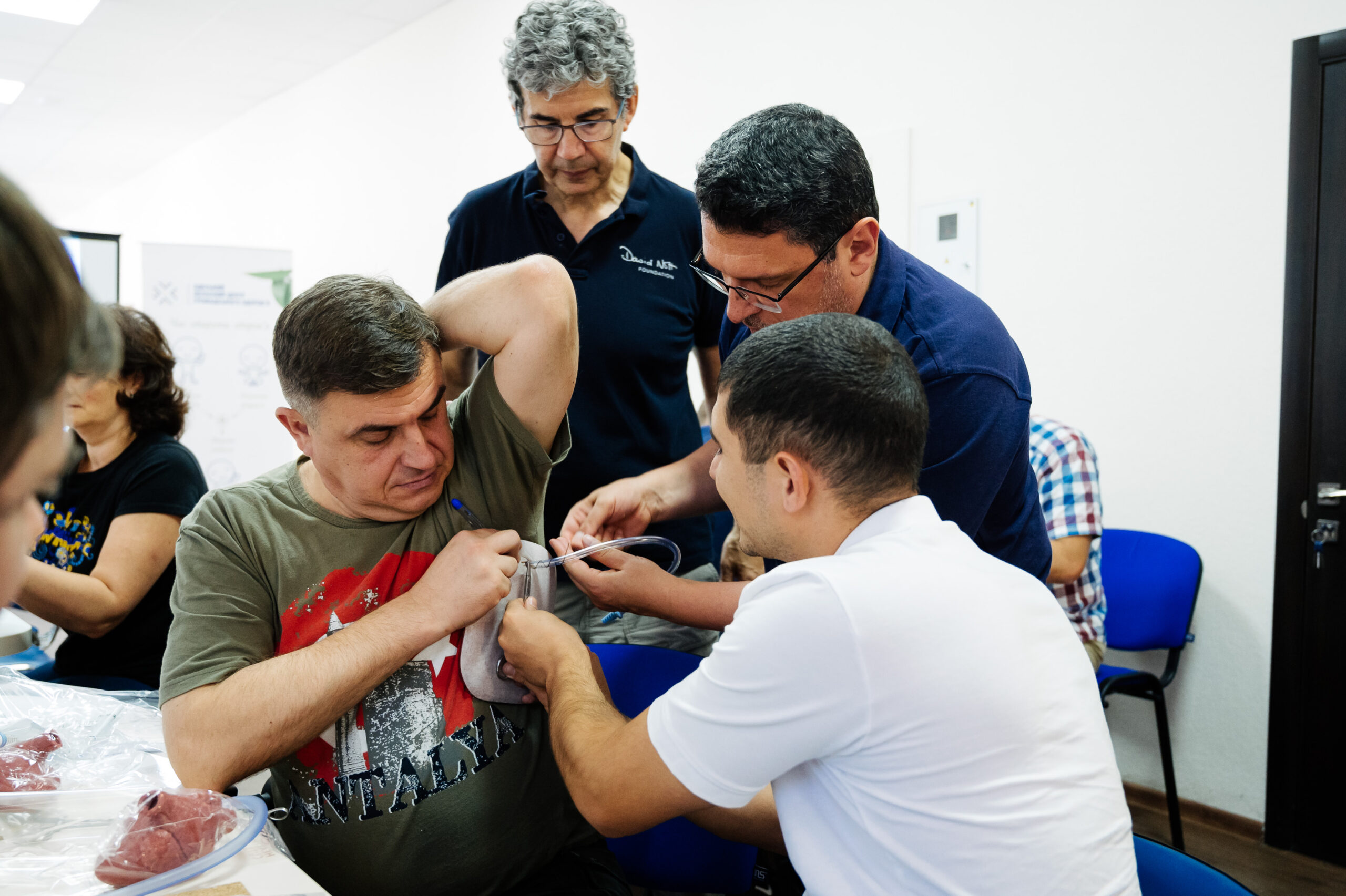 Speaking exclusively to The Telegraph, David said: "I was fairly sure it (the war) would go the same way as Aleppo in Syria. I knew we would see a lot of blast injuries, such as lung trauma, shrapnel wounds and burns."
David was right. Speaking to frontline doctors in Odessa, they are seeing multi-organ injuries for the very first time, such as penetrating damage to the heart and lungs, caused by flying shards of metal. The confidence and skills learned on our courses better prepare doctors for war injuries like these, not commonly presented in standard medical training.
We are incredibly proud of David and our Teaching Faculty as they continue to upskill and support healthcare professionals in Ukraine. "If I was a pessimist, I'd never be able to do what I do", says David. "You can always make things better for people."