One of the key missions of this foundation is to provide specialist training to doctors and surgeons who would otherwise be unable to afford it. Our STAE courses help to meet this aim. These courses equip surgeons with specialist skills in how to work in conflict and disaster zones. Your support enables us to offer scholarships to surgeons who work in these challenging conditions. It costs £5,000 per student and we cover this entire cost through your generosity. On this course, delivered at the start of April 2019, training covered how to care for eye injuries from blast wounds, as well as a number of other elements of specialist surgery.
This course was attended by 13 surgeons from around the world including Nepal, Syria, Uganda and Chile. These are some of their stories
Introducing Lucien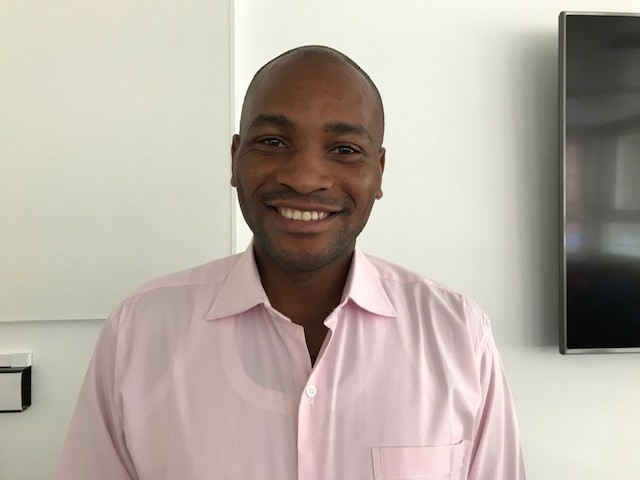 Lucien Wasingya Lusenge is a general surgeon in Uganda and works in a rural area 100km from Kampala. He told us that healthcare in Kampala is expensive and not available to most people in rural areas of Uganda.
Lucien regularly sees patients with severe injuries from road traffic accidents. He's been telling us that many of these patients die unnecessarily because they're not properly managed due to lack of resources and specialist skills.
Because of the STAE course, Lucien feels more confident that these patients will now have better outcomes and many more lives will be saved "Thank you for the training. I am so proud to be among the trainees".
Introducing Tula and Pawan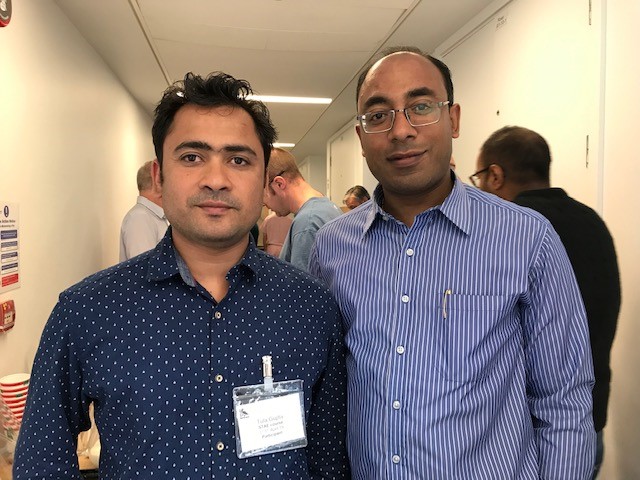 Tula Gupta and Pawan Bajaj Agrawal joined us from Nepal. They are both GPs and work in a rural area of the country where there are no surgeons. Being some distance from Kathmandu and the only medics in the area, they have to do everything including surgery such as orthopaedics, caesarians and trauma.
They work in a natural disaster area where there are lots of small earthquakes. Tula told us "Since the 2015 earthquake, we have been re-building the health system in Nepal. The course has been a great opportunity to learn so many things and supplement my knowledge to do even more difficult cases."
Introducing Awss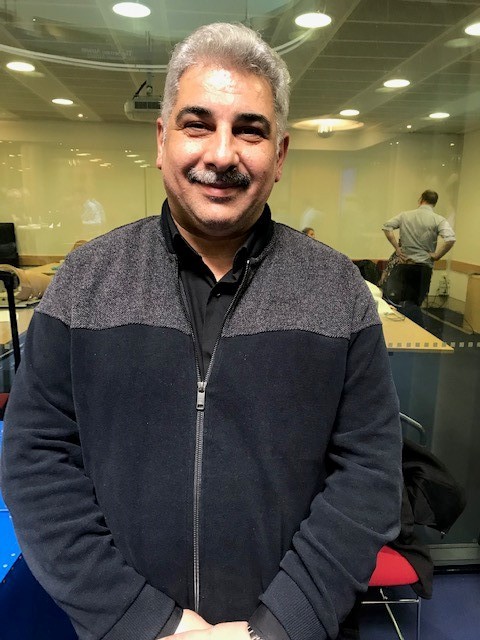 Awss Alhamadani is a surgeon working in Iraq. He had previously been on our overseas training course and came to the UK as one of our scholars to gain additional practical training. Responsible for eight field hospitals in Iraq, Awss is able to share his additional skills and expertise with his colleagues who often work with limited resources and in very challenging conditions. Aware of the impact these courses have on the provision of treatment in the hospitals under his care, Awss wrote to the both the Prime Minister and Minister of Health in Iraq recommending "that, every single person who enters into surgery, should have this course."
The scholars tell us that the way the course is organised is invaluable. "We're taught the procedure first as a whole group and then get to practice it afterwards in a small team under the supervision team of a surgeon from the Faculty Team," all of whom are expert surgeons with first hand experience of working in a conflict zone.
We heard from Vadvm who joined us from Ukraine; "This course is way beyond my expectations. It is the best thing that has happened to me in the field of austere environment surgery."
We're delighted to share these stories, and hear how our course will bring about better health outcomes for patients and save lives. Every one of our scholars works in very challenging conditions, whether it's with limited resources, personnel or in an austere environment like a conflict zone or area affected by natural disaster.
We're proud to be fully funding our scholars on the course. Through your generosity their travel, accommodation and course fees are all covered. Without your support, none of this would be possible.