Training of Trainers: Future-proofing the Foundation
Last weekend, the David Nott Foundation invited 24 leading surgeons to London to attend a Training of Trainers course. The aim of the course was to introduce each surgeon to the HEST Course, with the hope that many will want to travel to conflict zones with the Foundation to teach it.
The Foundation receives many requests to run HEST courses, in so many locations affected by war. By expanding our faculty, we can reach more of these places in a timely manner.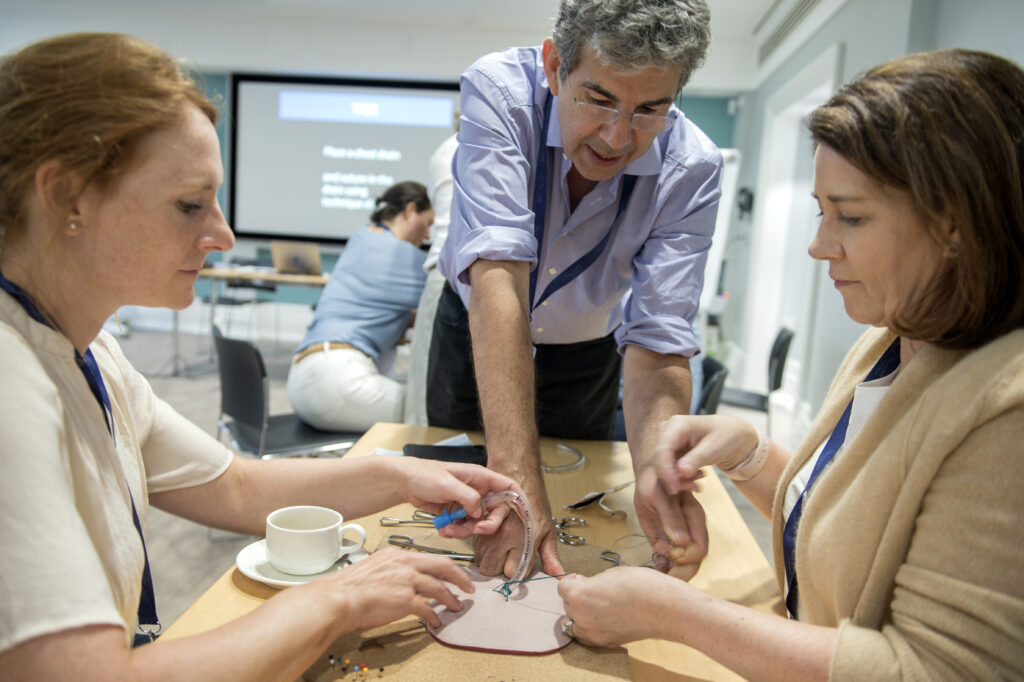 The 3-day course was held at the iconic Wellcome Collection, a monument to the health sciences in Central London. Our extant faculty, led by David Nott, took participants through the different modules that comprise the HEST course. By the end of the weekend, participants felt ready to teach the course overseas. One participant said:
"David and colleagues have lots of experience and I am in awe of what they have been able to achieve. The practical tips in management of patients in humanitarian settings are equally valuable for trainees and established consultants in this country. "
Interspersed with surgical modules was discussion of the practicalities of attending humanitarian missions:
" I found the session delivered by Mr Hakimi on the practicalities of what to expect when travelling and working in countries where HEST is being delivered to be excellent and insightful."
We were additionally delighted to welcome students from the Friends of the David Nott Foundation Societies to the course. Delegates from Manchester, Leicester and Queen's University Belfast came to get a taste of their future humanitarian careers.
Training the Trainers has allowed us to invigorate the Foundation with new and enthusiastic teaching faculty. The DNF is poised to return to in-country HEST courses future-proofed and with more courses than ever.