MedGlobal Conference 2023: Building resilience amidst disaster
We're back from Chicago, after two days at MedGlobal's Annual Conference 2023. The conference brought together medical professionals, humanitarian aid coordinators, volunteers and students to discuss how we build resilience, protect mental health and utilise the power of artificial intelligence in conflict and disaster. 
"We are not immune from conflict and disaster anywhere in the world. Ecuador, Ukraine, Gaza, Yemen, Sudan. Our mission is to ensure the lives of those going through challenge are better." – Dr Zaher Sahloul, Co-Founder and President of MedGlobal
As conflict and disaster continues to stain our world, humanitarian organisations play a key role in helping communities survive and rebuild, whether by supplying basic resources such as shelter, food, water or clothing, or in the case of our Foundation, empowering doctors with life-saving surgical knowledge.
Despite the importance of humanitarian support, it is critical that communities are empowered to restore and rebuild their own lives – and have the tools to do so.
Local empowerment
Our Co-Founder and CEO Elly Nott spoke on the conference's opening panel, alongside panellists Dr Omar Lateef, Chief Executive of RUSH University Medical Centre in Chicago, Sarah Eyring, Direction of Operations at the Stirling Foundation, and Sharon Eubank, Director of Humanitarian Services at Latter-Day Saint Charities. The group discussed how we can help communities become more resilient.
Elly shared: "What's needed is a unified effort and giving locally-led organisations the space to flourish. They are closest to the need and what their communities require."
For communities to rebuild, four things are vital:
Humanitarian funding needs to be long-term, not just one to two-year funding cycles
More funding must reach locally-led organisations, not as sub-contractors, but leaders of their own restoration
Governance must be front and centre of all efforts
Our healthcare workers must be better protected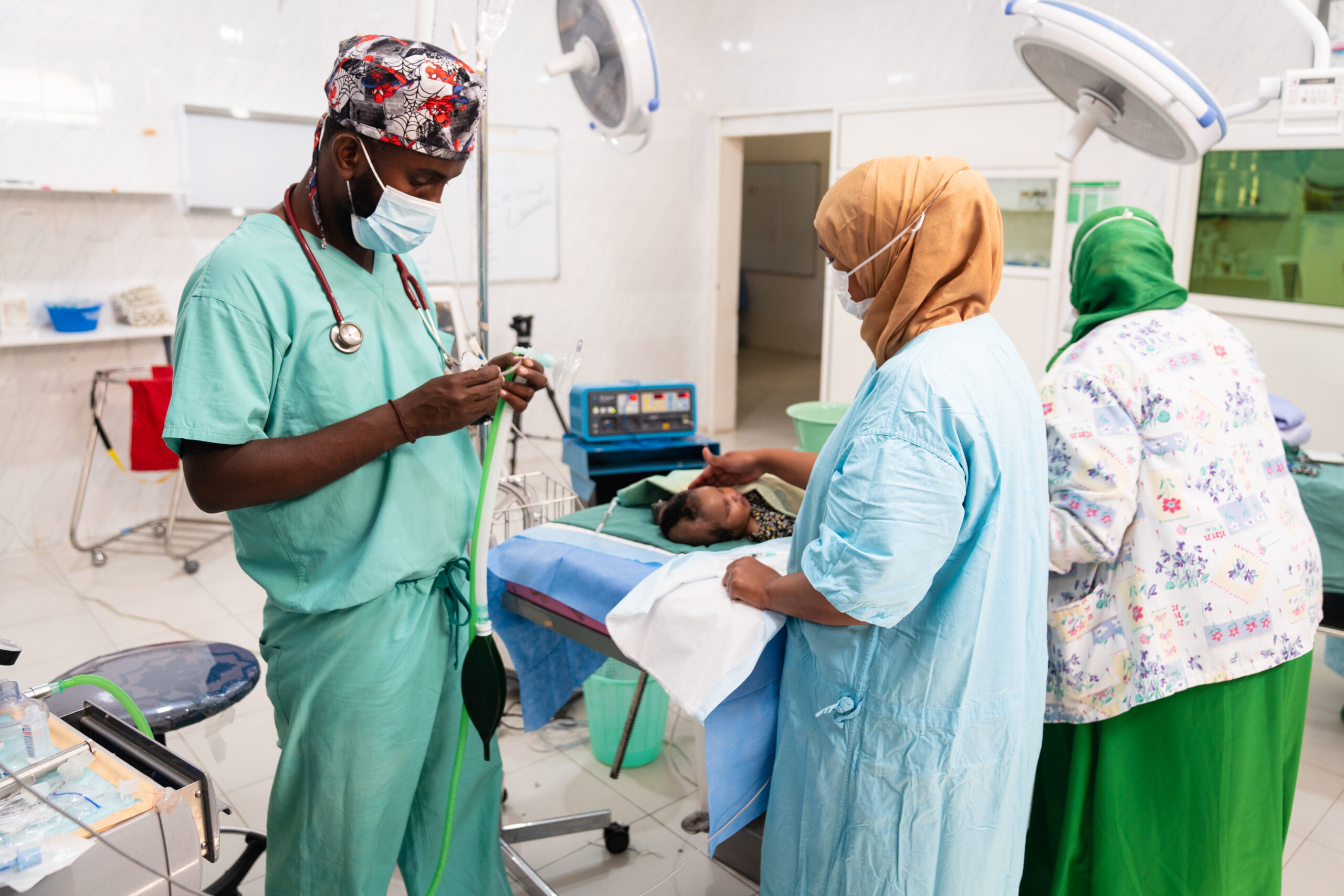 Healthcare is a human right
Speaking about protection, Elly shared: "Healthcare is under attack wherever we look. We've seen it in over 900 verified attacks in Syria. The mental health effects on our healthcare workers are immense."
In addition to advocating for the protection of our doctors, programmes like our Train the Trainers course hand the power to surgeons and anaesthetists in conflict and catastrophe, giving them knowledge and skills they can share with their colleagues. Sharing forms bonds and will help clinical teams make quick, effective decisions together, despite surrounding in chaos.
"Mental health gets better when you believe in what you're doing. Local empowerment will build improved mental health. If you feel valued, invested in, connected as a team and part of change – mental health will get better." – Dr Omar Lateef
Lifetime Achievement Award
Outside of relationship building and discussion during panels, our Co-Founder Professor David Nott was honoured with a Lifetime Achievement Award for his contribution to humanitarian surgery on the frontline. He received a standing ovation from approximately 400 gala attendees, after sharing stories from his time in Aleppo.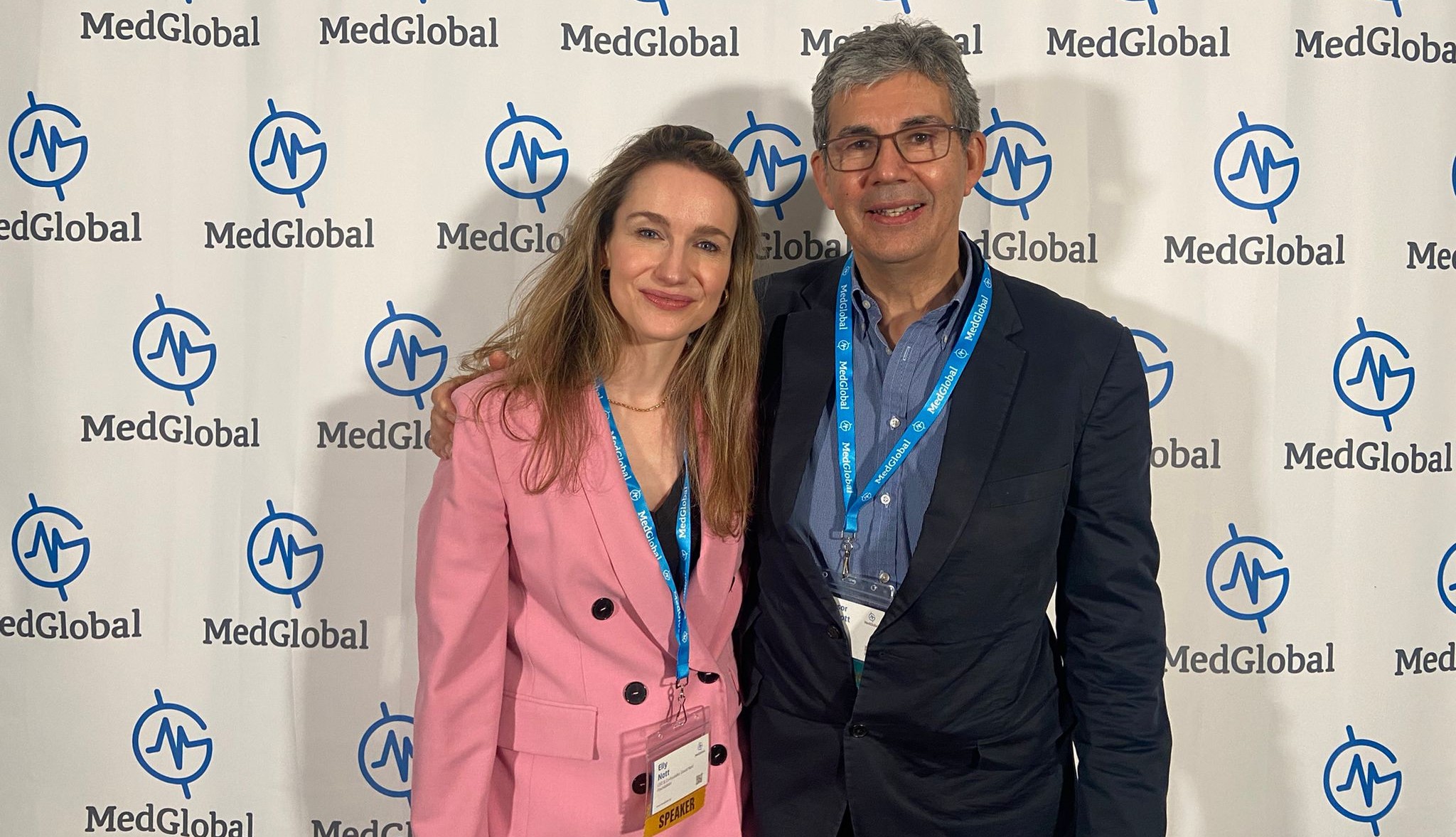 "I was operating on a little girl. All of a sudden, we were told to evacuate as the hospital was about to be bombed. I looked at the anaesthetist, and said I wasn't leaving. They didn't leave either. Together, we operated on the little girl – and no bomb came. She survived."
We thank MedGlobal for their generosity and invitation. Together, we will continue to serve, support and empower communities in need.