Hello and welcome to our latest newsletter.
In this update, we will share our new arrangements in light of COVID-19, bring you the story of a Syrian surgeon and share the superb fundraising efforts of our Somerset supporters.
Thank you, as always, for your continued support and we hope you are keeping well at home.
---
A Note on COVID-19
Since our last newsletter, COVID-19 has developed into a global pandemic. We understand that this is a significant cause of anxiety for many, so we would first and foremost like to extend our wishes that you and your loved ones are safe and well.
Following the latest government advice, the David Nott Foundation office has closed and our staff are now working from home. The best way to contact us is via email at [email protected]
We have also had to postpone our surgical training courses and are currently developing new ways of reaching surgeons to provide them with training and advice. The pipeline of courses in planning continues to grow with a wide variety of partners to help train surgeons operating in austere conditions across the Middle East and Africa. We're looking forward to rolling these out as soon as we can.
---
Spotlight on Dr Ayman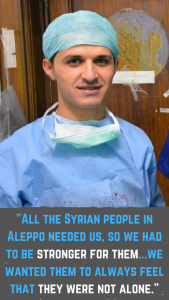 In this latest instalment of our #wardoctorheroes series, we're proud to introduce Dr Ayman  from Syria.
We first met Ayman back in 2013, when David Nott was volunteering in Alzarour Hospital, Aleppo. Whilst treating patients, David was able to teach Ayman and his team a variety of specialised surgical procedures that Ayman was later able to use to save lives.
One patient that Ayman especially remembers was an 11-month-old baby girl. Her father carried her to the hospital after she was wounded in a bomb explosion. She had a severe leg wound and the orthopaedic surgeon wanted to perform an amputation.
Fortunately, Dr Ayman knew there was a chance her leg could be saved. He successfully performed a vein bypass to restore the blood supply and later her leg was externally fixated so that the bone could heal properly.
To Ayman's immense happiness, the little girl recently started walking.
You can read the full story and hear about our other war doctors here.
---
Star Fundraisers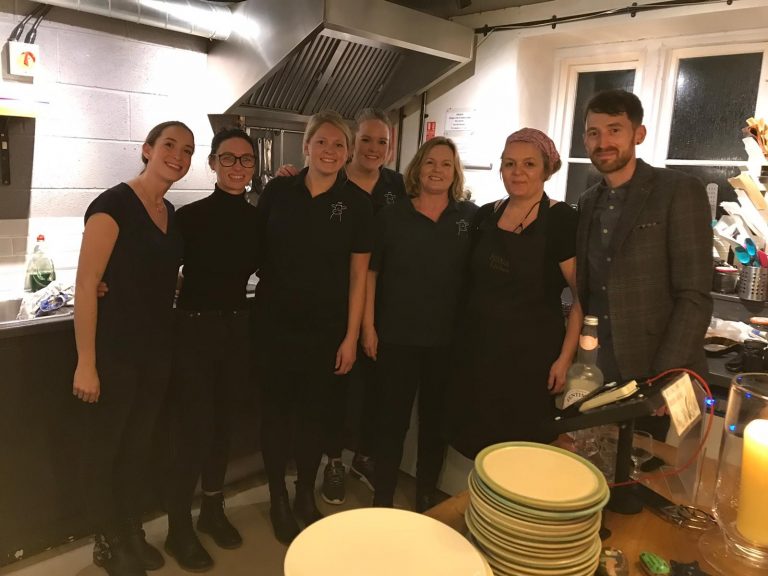 Back in February, two small businesses put their heads together and came up with a brilliant fundraising idea – a charity dinner! Based in Chilcompton, Somerset, 'The Holy Cow' café and 'The Pudding Kitchen' pulled together a delicious four course meal, complete with craft drinks and a tasty dessert selection.
Rachel Middleton, from The Pudding Kitchen, was inspired after her friend sent her a link to David's Desert Island Discs. After that, she was hooked! We're thrilled that the team managed to raise over £1,000 for us – enough to train one surgeon on our overseas HEST course.
We love hearing about your creative fundraising efforts, so let us know if you've got anything exciting planned.
---
To the frontline heroes: thank you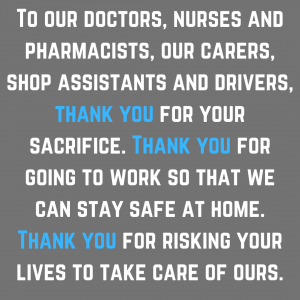 ---

---