"The need in Syria is astonishing"
We've just returned from northwest Syria after training 23 local doctors to surgically treat complex wounds caused by the earthquake that shattered parts of Syria and Türkiye in February. Our CEO, Elly Nott, shares her reflections of our latest mission and how we will continue to stand with Syria.
As soon as we crossed the border into Syria, fields of olive trees stretched as far my eyes could see. Row after row, the trees continued until we reached Atmeh.
Our destination was Aqrabat Hospital, where I was leading a surgical mission to train local doctors to provide specialist orthopaedic and plastic surgical care to the survivors of February's devastating earthquake.
The need for our training is astonishing.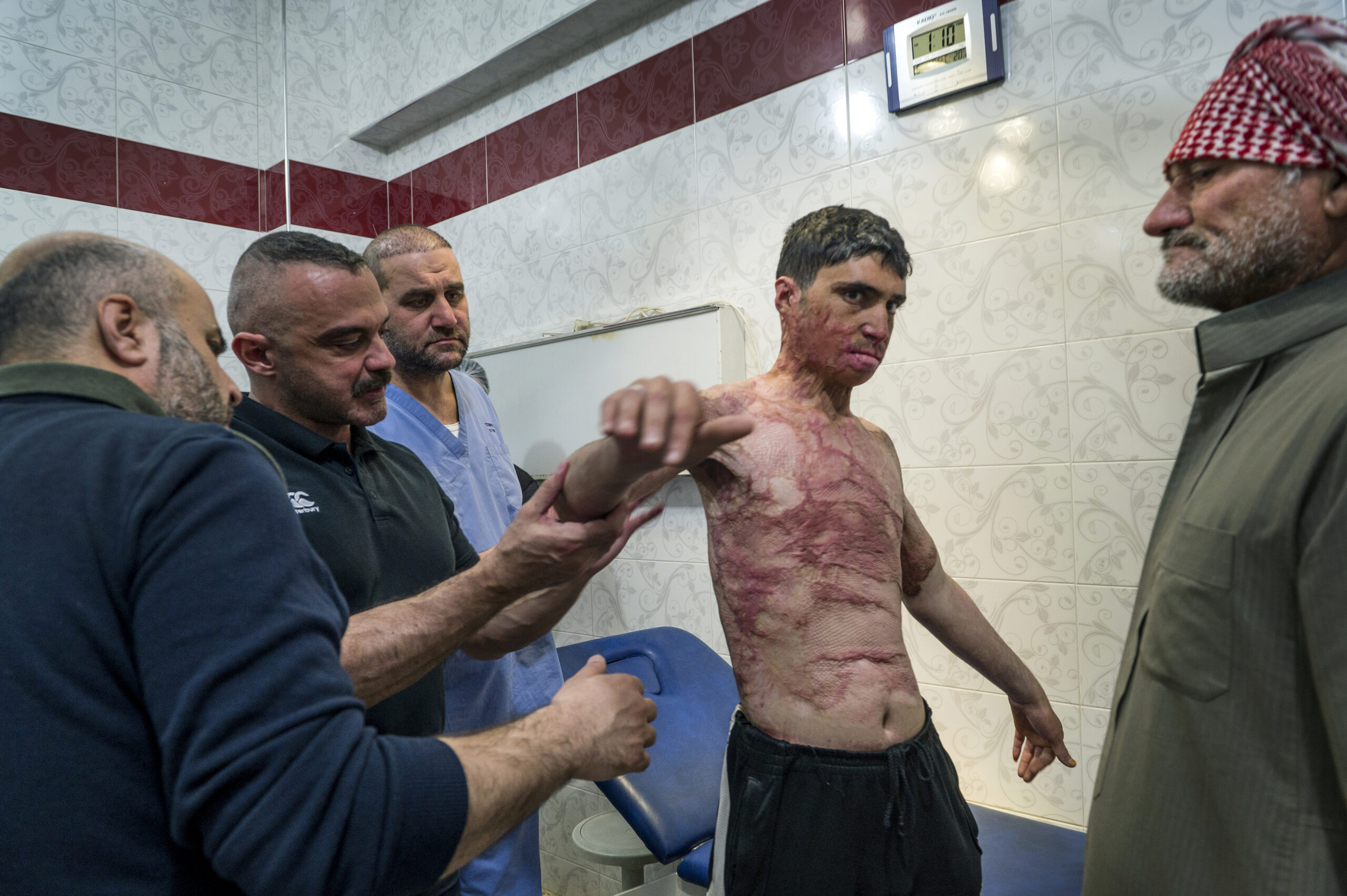 After hearing that ours and Action for Humanity's specialist doctors were visiting, a staggering 2,000 people sought care at the Hospital.
Action for Humanity's team, who led the operating arm of our mission, saw 300 in clinic and were able to surgically treat over 60 patients over a week period. At the same time, in rooms above the operating theatres, we taught 23 Syrian doctors with the skills needed to treat complex trauma injuries inflicted by earthquakes or the ongoing conflict. Our team also taught nine Syrian surgeons to become David Nott Foundation trainers themselves, leaving a lasting legacy of shared knowledge and confident doctors in Syria.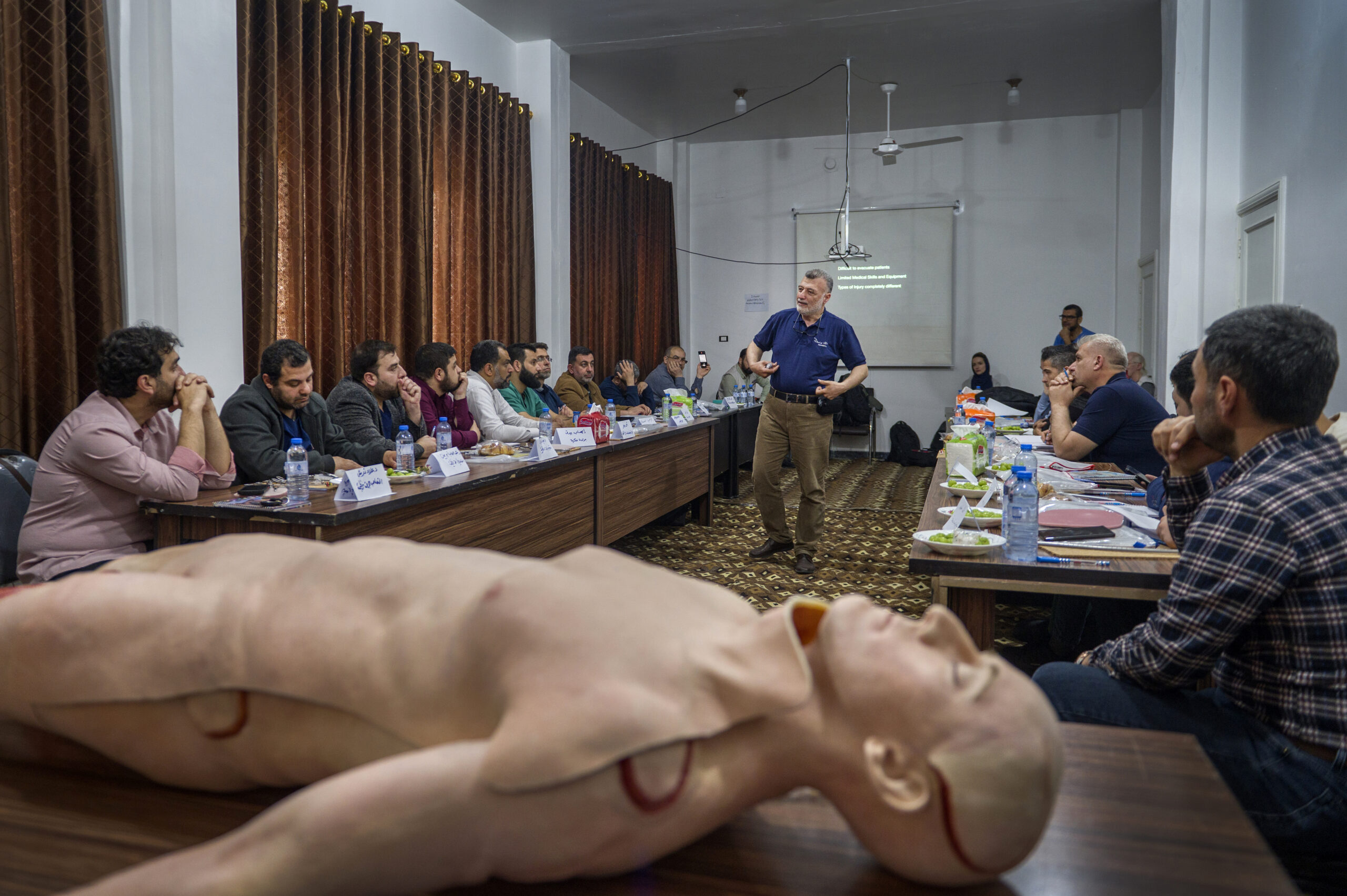 Aqrabat sits in northwest Syria and is supported by a remarkable network of civil society organisations and NGOs. Despite this, the region is vulnerable. The hospital serves a population of around four million, the majority of whom are dependent on humanitarian aid. Some 2.6 million of residents have already been forcibly and repeatedly displaced from their homes by the conflict from places including Ghouta, Dara'a, Homs, Aleppo. Families faced food and fuel shortages and health challenges including a cholera outbreak. The recent earthquakes have added further pressure to weakened economies and healthcare systems across the country.
As conflict and the effects of the earthquake continue to fuel instability, we must not abandon Syria.
Speaking to doctors we've trained, it's clear our mission has had a lasting impact. Many have commented on their restored confidence and others that they now feel better equipped to treat those most in need.
A personal highlight for me was meeting Syrian doctors who had learned from, met or heard about my husband and Co-Founder, David Nott. Many had operated alongside David in underground hospitals in Aleppo while the Assad Regime and its Russian allies bombed the east of the city relentlessly in 2013 and 2014. Their connection with David, despite the passing of years, reinforces just how powerful shared knowledge is.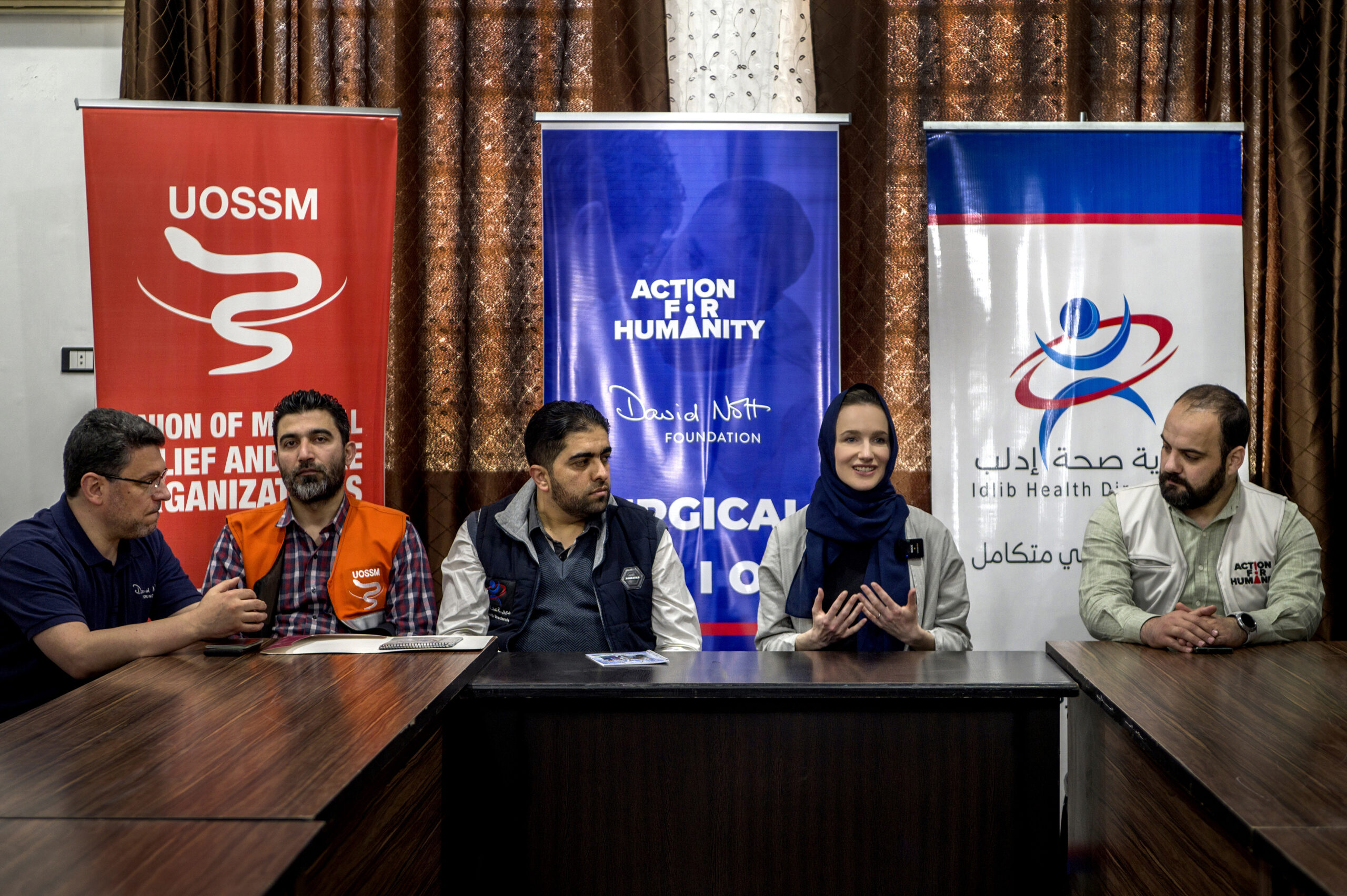 Our Faculty Director for this mission, Dr Ammar Darwish (pictured below), who is originally from Syria, shared:
'Going back to Syria was one of the happiest days of my life. Crossing the border and seeing Syria again, with all the sadness and monstrosities that have happened, there's still a sense of happiness, a sense of pride. It was a very special feeling. Training the doctors there and seeing those we've worked with and taught before was something else. It put tears into our eyes.'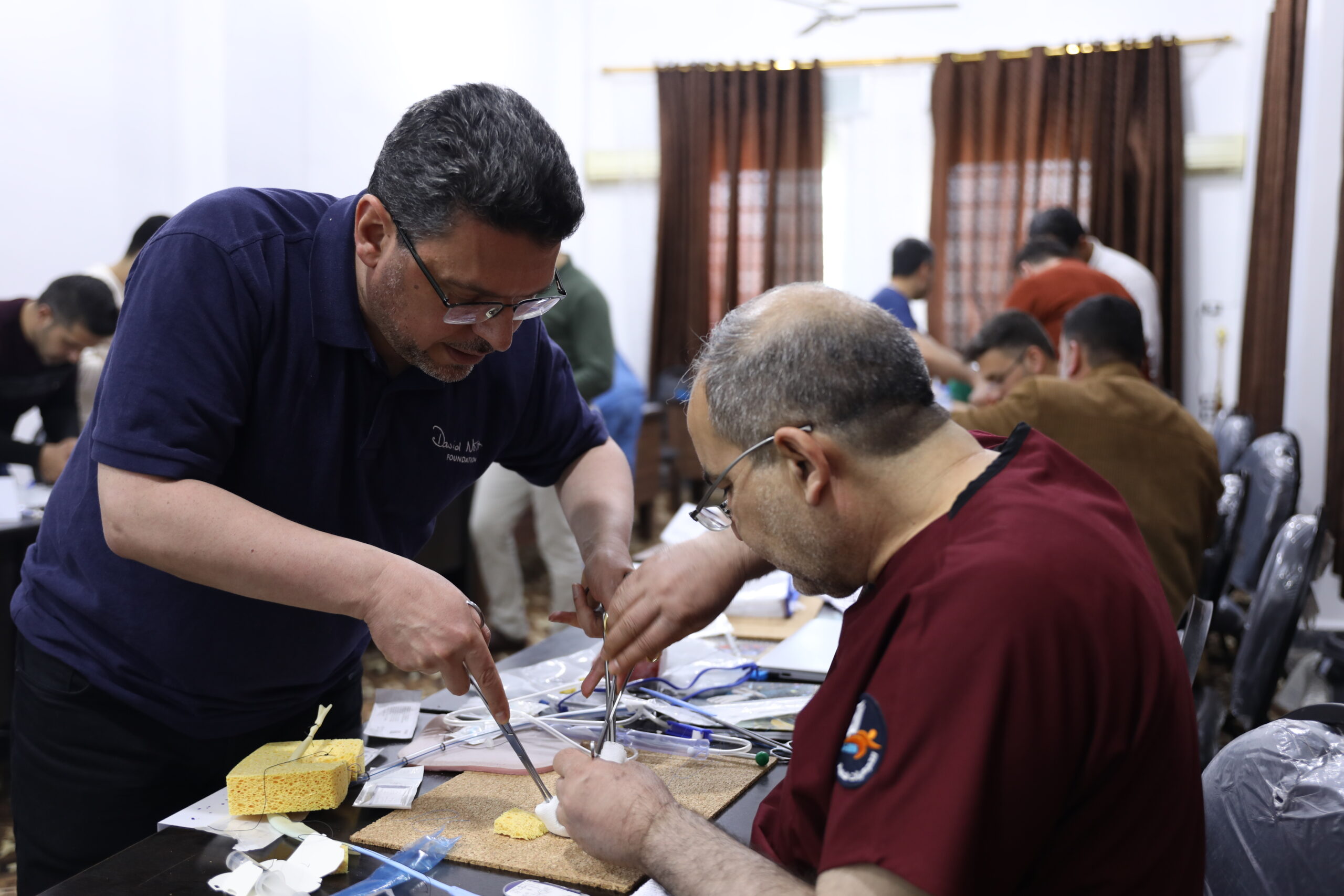 Northwest Syria faces vast challenges. We cannot remedy a decade of pain, but we can continue to arm surgeons with life-saving skills and show them that we stand beside them.
We'll be back to train more doctors soon.
Elly Nott, Co-Founder and CEO at the David Nott Foundation