Training Syrian doctors treating earthquake victims
We are joining forces with Action for Humanity (AfH) to train Syrian doctors in the surgical skills needed to treat and rehabilitate those injured in the recent earthquakes in northwest Syria and Türkiye.
New reports from UOSSM International confirm that many survivors are facing ongoing issues with serious wounds inflicted by the earthquake that require surgical attention.
To support doctors treating these injuries and prepare them for any future conflict or catastrophe-inflicted injuries, we are travelling to northern Syria to deliver our Hostile Environment Surgical Training (HEST) course. Over five days, around 30 Syrian doctors will be taught a broad range of surgical techniques that will help them treat complex wounds like those caused by the earthquake, such as crushed bones, large penetrating injuries, deep infection and amputations.
We will also train a cohort of Syrian surgeons to become surgical trainers and share knowledge with their peers, leaving a lasting, life-saving legacy in Syria long after we've left.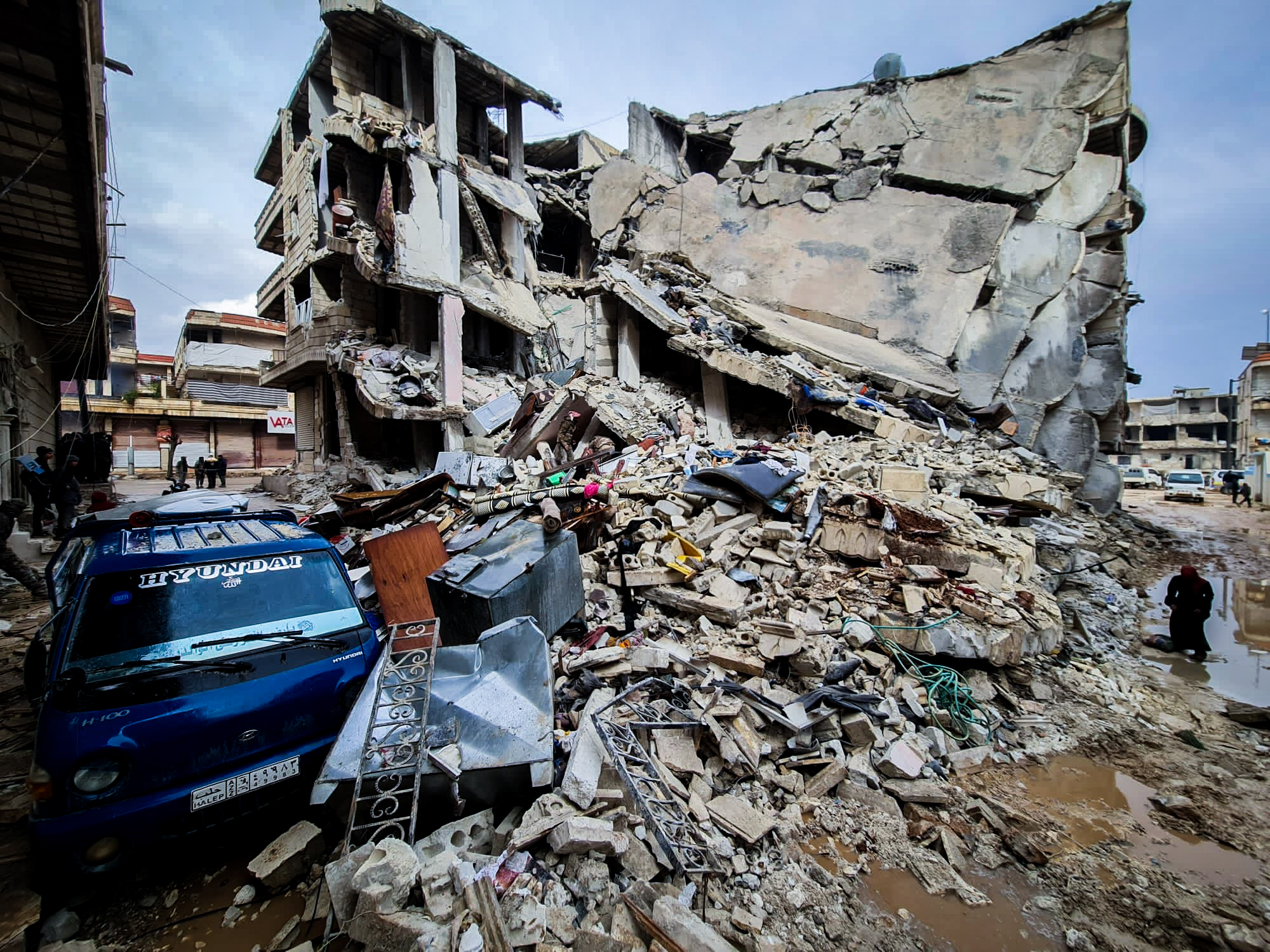 Action for Humanity provide aid and assistance to people affected by natural and man-made disasters and are partnering with us to run an operating mission in parallel to our teaching mission.
Together, we're calling for £100,000 donations to fund their joint earthquake surgical mission.
Professor David Nott, our Co-Founder, said:
"From my experience of volunteering in conflict and catastrophe zones for the past 30 years, I know communities can be left with devastating and complex injuries. What's more, hospitals are facing limited resources, low blood stocks or reduced staff numbers.
Our surgical course is designed to educate doctors on the broad range of injuries seen in war and natural disaster, while empowering them with the skills needed to become competent trauma surgeons.
We're also looking forward to helping some doctors become surgical trainers in their own right. Knowledge and networks are incredibly powerful. We hope it will help our Syrian friends heal from this tragedy."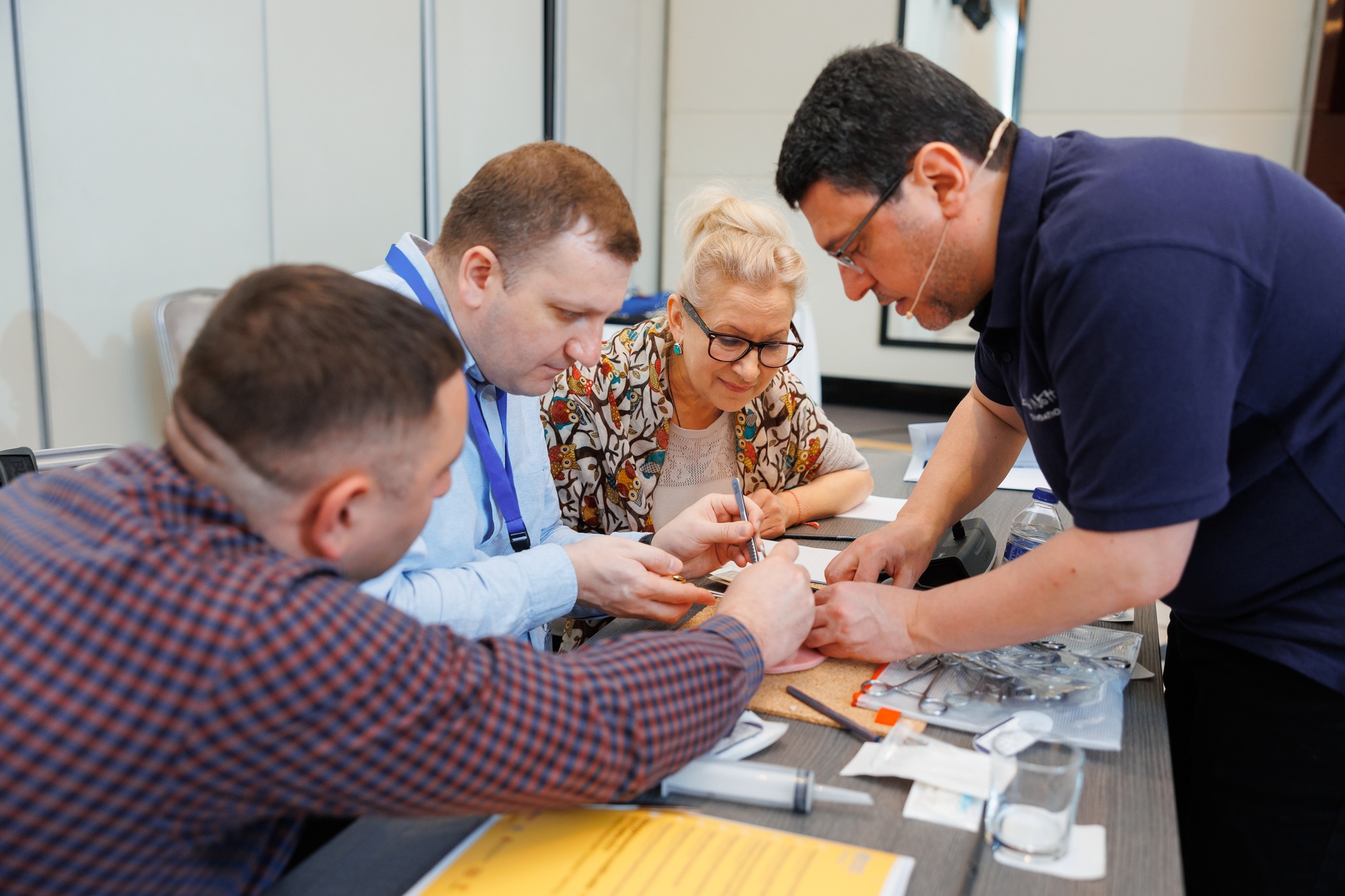 Elly Nott, our CEO and Co-Founder, said:
"The Syrian people have endured enormous hardship during almost thirteen years of conflict. The health system in northwest Syria was already fragmented and under strain, and there is no doubt this earthquake has stretched it even further.
The scale of this disaster demands international support that will have a lasting impact. We are honoured to be able to offer local doctors the opportunity to learn surgical skills that will help them better serve their own communities and heal the nation's wounds."
Othman Moqbel, CEO at Action for Humanity, said:
"Action for Humanity is once again honoured to be partnering with the David Nott Foundation for a surgical mission to Northwest Syria. Last month, after the devastating earthquakes claimed thousands of lives and flattened entire towns and villages, thousands were left with horrific injuries which require surgical intervention.
Before the earthquakes, this region was already facing an emergency of an unimaginable scale, now we have seen yet more disaster unfold and more need for medical support. Syria's healthcare infrastructure has been decimated by 12 years of conflict, that is why medical care has been at the core of our work inside Syria for over a decade.
Together with our friends at the David Nott Foundation, we are calling on our supporters to help us send teams of experienced doctors to the region to volunteer their surgical skills and support in training of doctors on the ground. Through surgical education, we want to create a network of doctors, ready to help their communities recover from this tragedy."