War Doctor Heroes: Meet Dr Ahmed
We are proud to introduce Dr Ahmed from Yemen, our latest war doctor hero.
Since 2015, Yemen has been devastated by a civil war which has left 80% of the population in need of urgent humanitarian aid. Dr Ahmed has been on the frontlines of this conflict since he qualified as a surgeon, and performs life-saving trauma operations on a daily basis.
Despite medical shortages posing an enormous obstacle to healthcare, Ahmed and his colleagues do everything they can to treat their patients, against the odds. He told us: "It is our responsibility to help the patients affected by this war, so we must keep learning to improve our skills."
Earlier this year, we were able to offer Dr Ahmed a place on our overseas HEST course in Yemen. Here, he learnt how to perform a thoracotomy, alongside other vascular interventions that he has since used many times to treat war wounds.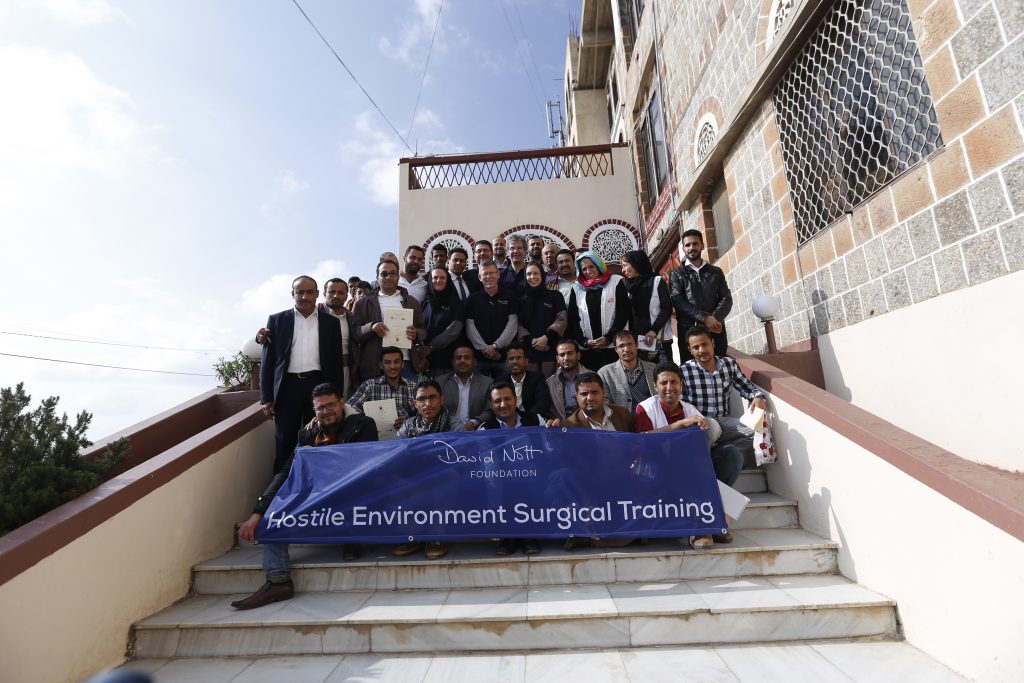 One patient that he treated recently was an eight-year-old girl who came to his hospital with a severe foot wound and a fractured tibia and fibula. The standard treatment in other hospitals would have been an amputation, but Dr Ahmed knew her foot could be saved.
Using the skills learnt on the HEST course, Dr Ahmed and his team externally fixated her leg in order to heal the bone and then successfully performed a cross leg flap to cover the foot wound.
Thanks to Ahmed's quick thinking, the little girl recently started walking again.
Surgeons like Dr Ahmed lie at the heart of everything that the Foundation seeks to achieve. To help us train more surgeons like him, please consider donating today.