War Doctor Heroes: Meet Dr Koma
We are delighted to feature Dr Koma Akim, a general surgeon from South Sudan, as our latest War Doctor Hero.
South Sudan is the world's youngest sovereign state, having gained its independence from Sudan in 2011.
Since December 2013, the country has been embroiled in a civil war that has resulted in the displacement of more than 4 million people, and contributed to the endemic poverty that affects 80% of the population. Conflict between nomadic people, particularly over the issues of cattle and grazing rights, has compounded the violence, yet health resources and medical professionals remain scarce.
Dr Akim is one of only a handful of general surgeons in the country, and regularly deals with gunshot and arrow wounds as a result of cattle rustling. Those who make it to his hospital are often in a very bad way, suffering from internal bleeding and broken bones. Without any advanced orthopaedic instruments, Koma must often treat these fractures non-operatively, even though his patients would benefit from external fixators or skeletal traction.
Alongside his work in the district hospital, Dr Akim has also undertaken humanitarian missions in Ganyiel, in the Unity State of South Sudan. Koma recalled performing an emergency C-section for a retained second twin in the midst of the fighting here. In spite of the high maternal mortality associated with this complication, Dr Akim was miraculously able to save the lives of both the mother and her two babies.
These experiences motivated Koma to learn more and enhance his skill set, so that he could continue to alleviate the suffering of ordinary people in his country.
In 2019, Dr Akim attended our London based Surgical Training for the Austere Environment course (STAE). On this training programme, he learnt how to properly expose blood vessels and said "being able to practise it means I have the confidence to do it in a real situation. If I can do it, I can teach it." This skills-sharing is a vital part of what we as a Foundation hope to achieve. By training one doctor on our course, we give them the knowledge and skills needed to teach countless more.
It is Koma's ambition to become a role model for the next generation of South Sudanese doctors. He hopes to inspire more to become surgeons in order to better serve the people of war torn South Sudan and told us that "my skills and theirs will be more needed here, in South Sudan, than anywhere else in the world."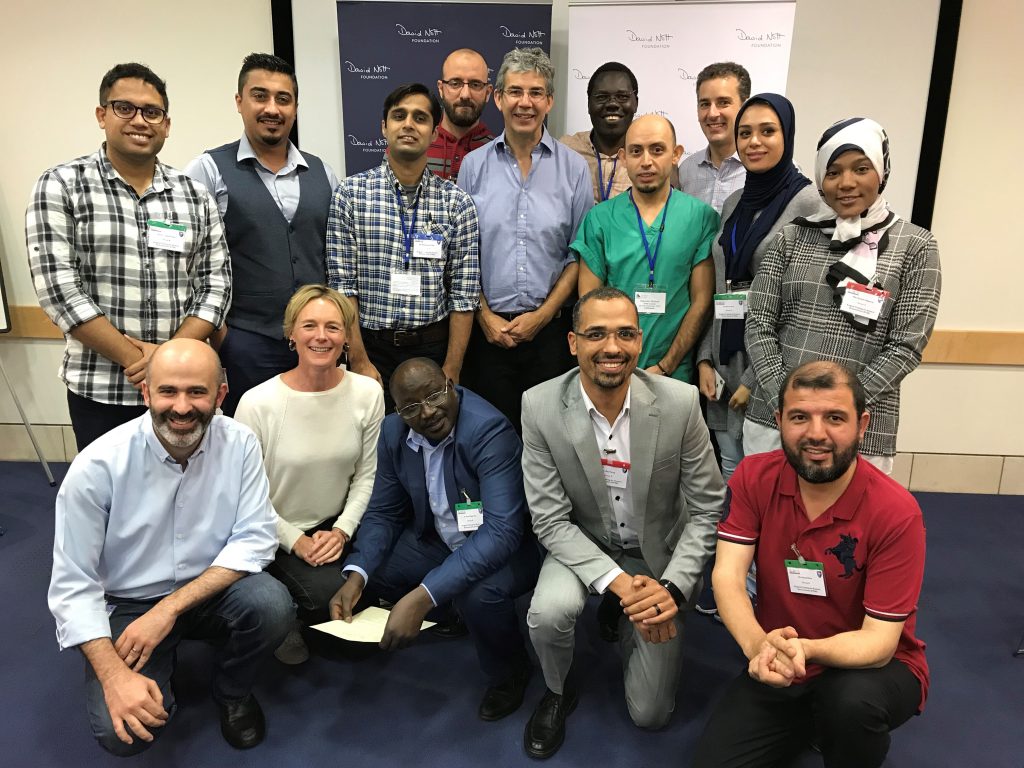 To help us train more surgeons like Koma, you can make a donation here.