We brought 54 medical students from Universities across the UK together for our first in-person Friends of David Nott Foundation (FDNF) Society Conference in Manchester. The group of future war doctors took part in practical workshops and heard from our CEO, Surgical Lead, and one of our on-the-ground partners, Action for Humanity.
Photo credit: Elgan Manton-Roseblade, FDNF Edinburgh
We are proud to have 21 FDNF societies across the UK, with new societies beginning to form around the world. The societies, made up of University medical students keen to embark on humanitarian careers, are ambassadors and fundraisers for our missions while share our work with their student communities.
Attendees joined condensed orthopaedic, cardiac and abdominal surgery workshops with two of our trainers, Dr Moez Zeiton and Dr Ammar Darwish. The students placed fixations on model tibia bones and repaired silicone hearts using sutures. They also sutured uteri, learned how to stop severe bleeding with a catheter and condom, and practiced C-section deliveries during an obstetric and gynaecology workshop.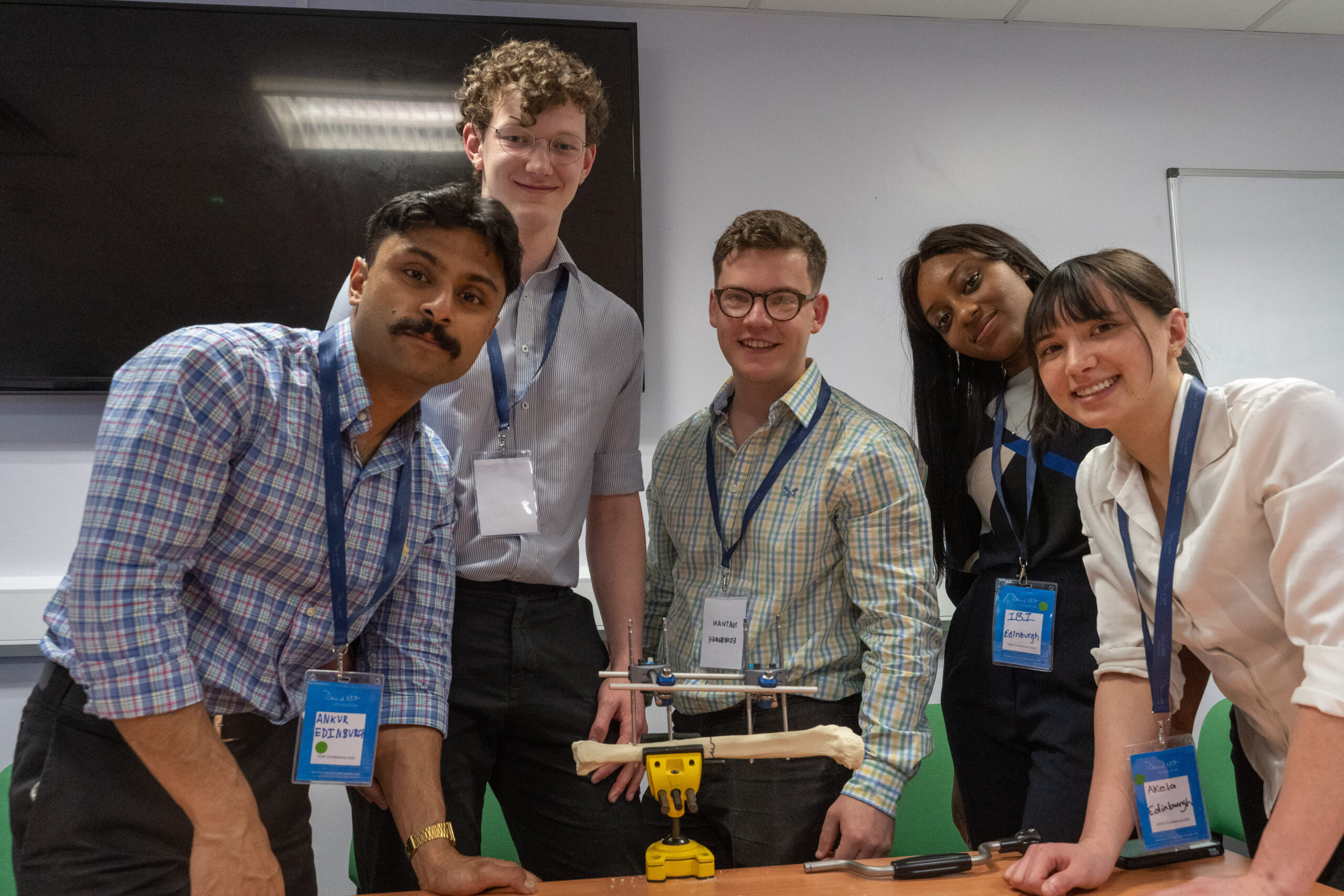 Students also heard from our Surgical Lead Dr Ammar Darwish who shared his frontline experience and what it takes to be a war doctor, and Action for Humanity's Nihad Sarmini who shed light on the important requirements of an on-the-ground partner and how our joint mission in northwest Syria helped local doctors and earthquake survivors.
Marcus Renshaw, a medical student and FDNF Manchester Society Member, shared:
"Everyone had an amazing time and really enjoyed each part of the day! It was really nice to connect with some of the other students around the country involved with the charity. Thank you so much for everything you do at the Foundation – I've been here for less than 2 years but I already feel right at home."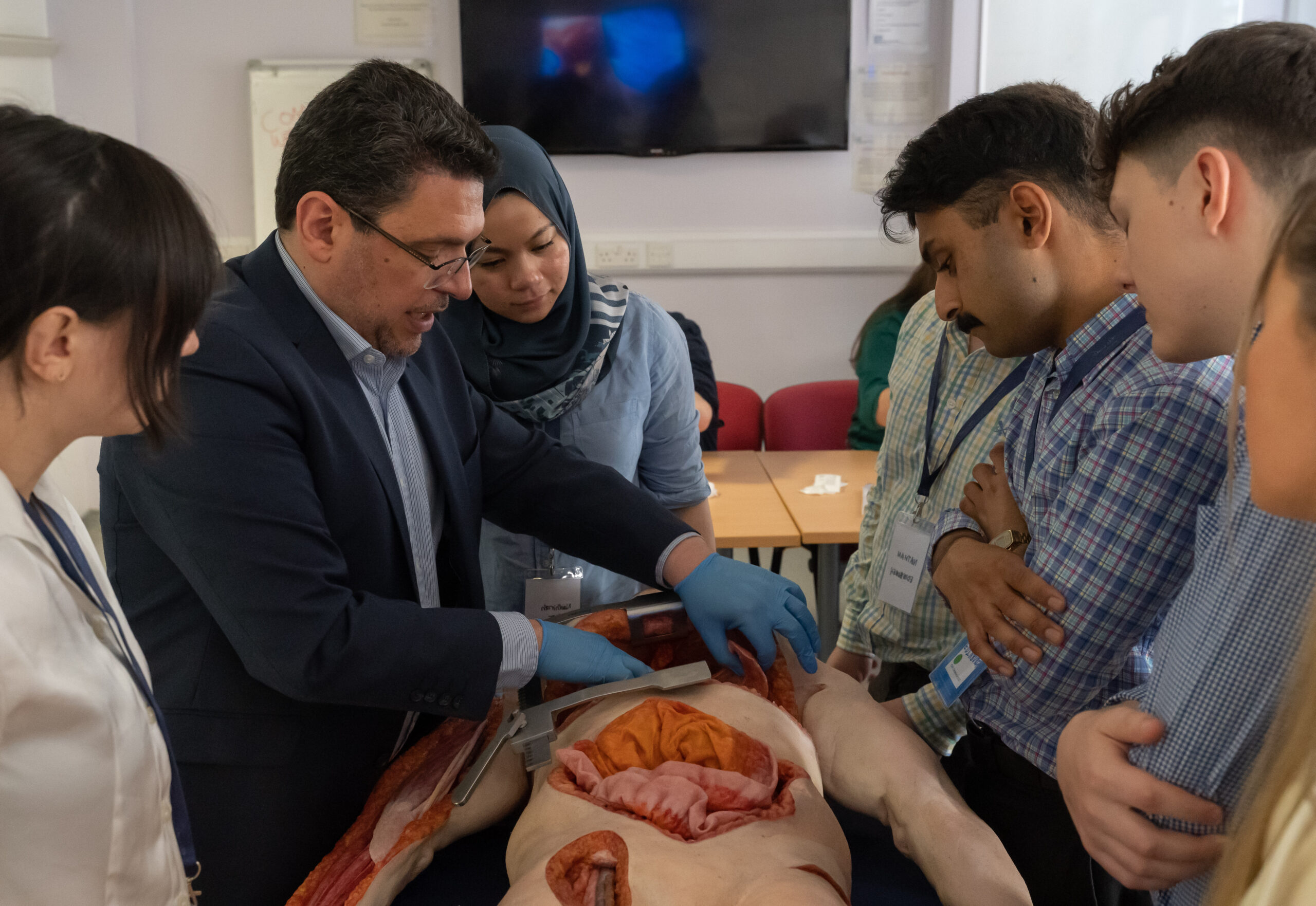 Ellen Young, our National Society Lead and former FDNF Manchester Society President, said:
"It was amazing to welcome so many attendees from FDNFs across the UK to Manchester for our conference. From what started as an idea three years ago, we now have groups from Bristol to Aberdeen, Belfast to Cardiff and are hoping to expand beyond the UK soon. Attendees ranged from those starting their medical degrees, to students who have just passed finals and are about to start work as doctors in August.
What was most apparent was the enthusiasm for humanitarian medicine and surgery, and how many students commented that FDNF felt like 'what they had been looking for' at university and hoping to find – a community of likeminded, passionate and welcoming individuals working together for a cause that they believe in. I feel like the conference really brought this together."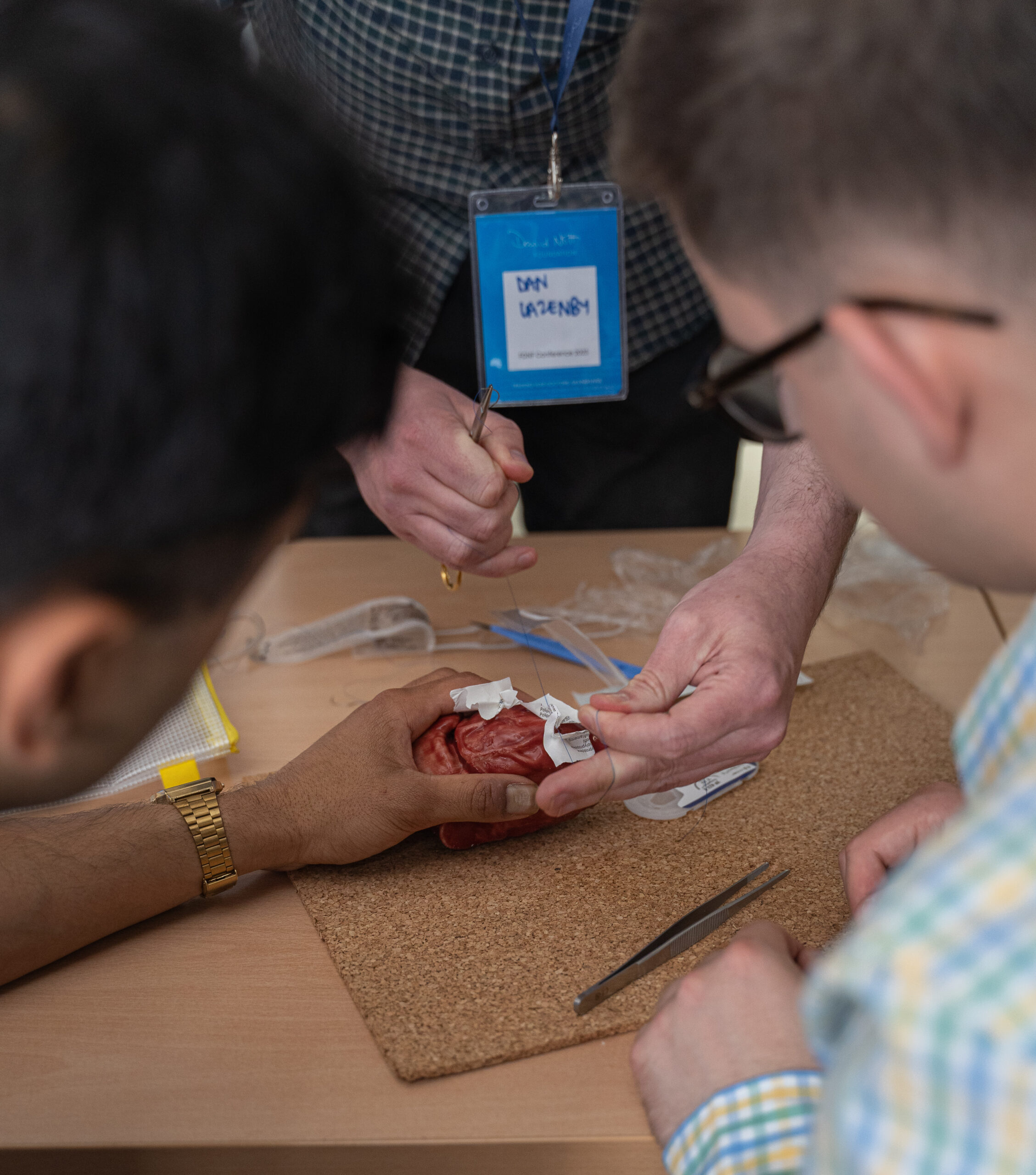 The conference also launched our new Trainees of David Nott Foundation (TDNF) initiative. We are passionate about fostering tomorrow's humanitarian leaders and to do that, we believe in staying in contact with medics as they grow.
TDNF allows surgical trainees to continue a relationship and receive guidance from us as their careers continue to progress beyond University. By the time they are qualified and ready for overseas surgery, we will be there to support them.
Our CEO and Co-Founder, Elly Nott, said:
"What a joy it was to hold our first in-person FDNF Conference in Manchester! Meeting over 50 engaged, enthusiastic and vibrant students from Universities across the UK was very special.
Today's medical students are tomorrow's humanitarian doctors and we remain deeply passionate about continuing to build community, share knowledge, and one day work with them to train more doctors in need.
The energy in the room was palpable and we look forward to expanding our FDNF network internationally."