The David Nott Foundation's world-leading faculty deploys several times each year to conflict and disaster areas to train local surgeons with its Hostile Environment Surgical Training (HEST) course, targeted at surgeons and doctors to improve their skills in emergency trauma surgery. The settings where HEST is taught often rule out cadaveric teaching so a combination of lectures, videos and discussions with practical exercises including the suturing of prosthetic organs and blood vessels and demonstrations on a bespoke simulator model, is used instead.
Although each course is tailored to the needs and experience of the audience, the normal topics covered over the four days are:
Ballistics
Primary and secondary survey
Damage control
Cardio-thoracic trauma
Vascular surgery
Head and neck trauma
Paediatric surgery
Abdominal trauma
Orthopaedic surgery
Plastic surgery
Trauma in obstetrics and gynaecology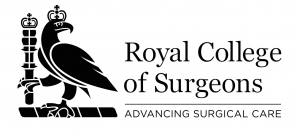 The HEST course is accredited by the Royal College of Surgeons of England.
To enquire about the Faculty delivering the HEST course near you, or to propose a location for training, please email [email protected]
[etcodes_carousel images="3063,3065,3073,3060,3075,3062,3064,3074,3080,3076,2599,3078,2600,2561,2562,2563,2598,2565,2566,2567,2568,2560,2553,3081,3077,2559,2558,2557,2556,2554,2552"]